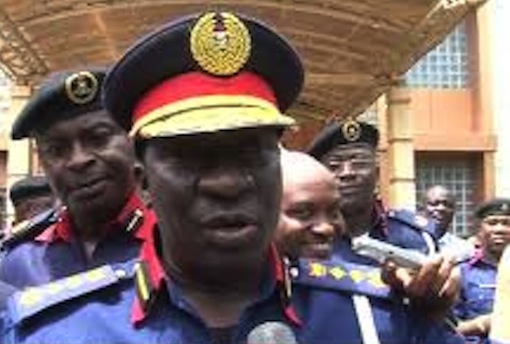 Borno Command of the Nigeria Security and Civil Defence Corps (NSCDC), said it had arrested three Internally Displaced Persons (IDPs), for allegedly vandalized high tension copper cables.
The Commandant of the corps, Abdullahi Ibrahim, who stated this in an interview on Friday in Maiduguri, said the suspects, Bukar Bukar, Abdu Idi and Modu Mairanbe, were arrested in Kalari area of Konduga Local Government area in Borno.
Ibrahim said three suspects were arrested with about one pickup-load of high tension copper cable at Kalari along Konduga, near Aloe dam area,
The wires were facilities of Yola Electric Distribution Company (YEDC) that were brought down from high tension poles by windstorm.
"The command got the information through our surveillance team monitoring facilities and other critical infrastructures in the area.
"Bukar said it was the first time he was engaging in the act but Abdu had been doing it for a long time," said the commandant.

Load more