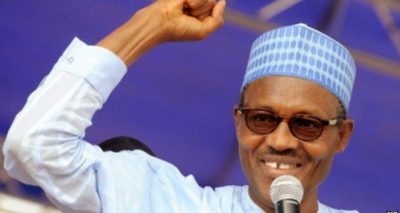 President Muhammadu Buhari has expressed appreciation to the British Government "for the very effective materials and logistical support to Nigeria" in the fight against Boko Haram.
A statement issued by the president's Special Adviser on Media and Publicity, Mr Femi Adesina, on Friday in Abuja, said President Buhari's appreciation was contained in a formal letter he wrote to the British Prime Minister, Theresa May.
According to the President, in spite of "isolated attacks against soft targets," the British assistance helped in flushing "Boko Haram out of their hide-out base and severely degraded their capacity to mount a serious attack on Nigerian assets."
Buhari, who had earlier condemned the Wednesday's terrorist attack near the United Kingdom Parliament Building at Westminster, London, expressed "heartfelt condolences to the injured and families of the dead''.
He said the horrid incident "underscores the threat we all live under," saying "terrorism has no borders and no season.''
"Terror attack anywhere in the world is condemnable,'' the president said in his previous condolence message to Theresa May.
He also assured the Prime Minister that the government and people of Nigeria "stand with Britons at this sad and trying moment in their country''.

Load more