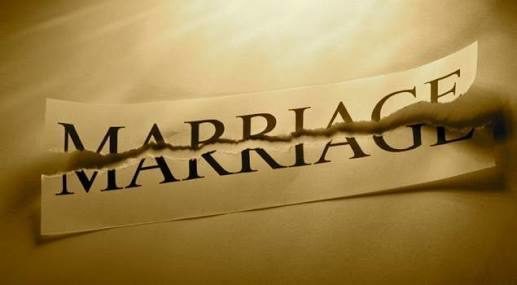 A Lagos-based caterer, Mrs Nike Adegboyega, on Friday pleaded with an Agege Customary Court in Lagos to end her 8-year-old marriage to her husband.
Adegboyega made the plea in her testimony to the court presided over by Mr Phillips Williams.
She said that the divorce, if granted, would free her from the husband's alleged fetish ways and his threats to her life.
"My husband constantly beats me and has turned me to a punching bag.
" I have never enjoyed my marriage and have been responsible for the upkeep of the house, still he does not appreciate all my efforts.
"He is too abusive and often threatened to kill me," she told the court.
She also said that there was no love lost between them again.
Nike described her husband of eight years as an irresponsible man, who has refused to take proper care of her and the children.
She said she had been solely responsible for the feeding and upkeep of the children since her husband has refused and does not care to know how they are faring.
"My mother kept warning me not to marry my husband , that he doesn't look responsible but l refused because l was already pregnant before we legalised our marriage
According to the caterer who works with Isalu Hospital, Ogba, Lagos, her husband is a gold digger with dubious character.
She said that he once planned to dupe her friend by conspiring with a herbalist to defraud her.
She alleged that her husband is too fetish.
"He keeps all sorts of assorted charms at home and whenever l demand what they are meant for, he tells me they are for protection and progress in business.
" I became scared for my life and my children when we had a misunderstanding over feeding allowance after l became fed up bearing all the financial burden.
"My husband insulted me and threatened to kill me instead."
She said that the respondent told her openly in the presence of the children that the money he has is to enjoy himself with his girlfriend.
She claimed that the respondent later confronted her, threatening to charm and make her run mad, that she will not enjoy the fruits of her labour.
"I am fed up with the marriage; there is no love between us again. I can no longer bear the pains and humiliations," she said.
She, therefore, urged the court to dissolve the marriage and compel the respondent to be responsible for the welfare and education of the children.
The respondent, Moshood Adegboyega, 40, however, denied the allegations and pleaded with the court not to dissolve the marriage.
According to the father of two, there has been frictions between himself and his mother –in- law since he got married to her daughter.
The respondent, who lives at No. 2, Oremeji St., Ogba, Aguda, Lagos, claimed that the petitioner keeps late nights and go to parties a lot.
He said that his wife does not give him any regard, neither does she inform him of her movements.
"Whenever she is wrong, instead of being apologetic, she will be proving stubborn.''
The respondent , who urged the court not to dissolve the marriage, said he made efforts and begged his wife to return, especially for the sake of the children, but she remained adamant.
The president of the court invited the estranged couple to his chambers for a possible resolution of the crisis.
He adjourned the case to April 25 for further hearing.

Load more