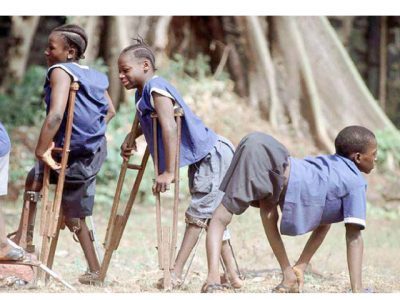 The Abuja Municipal Area Council (AMAC) says it will begin another round of supplementary polio immunisation campaign from March 25.
Mrs Modupe Adeyinka, Director of Health, AMAC, said in a statement in Abuja on Friday that the exercise would end on March 28.
She said that trained vaccinators would move from house to house, churches, mosques, schools, markets and other places where children below five years or 0-59 months could be found.
Adeyinka said that more doses of the vaccine would improve the immunisation status of children against poliomyelitis.
"Frequent campaign at this period was necessitated by the discovery of the virus in two local government areas in Borno in 2016.''
She said that the large influx of people especially the Internally Displaced Persons (IDPs) into FCT classified FCT as one of the high-risk states.
The director added that there was a need to boost the immunity of susceptible children against the virus.
"I hereby appeal for support in educating parents and caregivers to please cooperate with our vaccinators when they come,'' she said.
She said that the vaccinators would be going around with their identity cards as vaccination team members, team supervisors, and ward focal persons, among others.
"We will also appreciate if you can inform us of any child around your neighbourhood with weakness in any of the limbs and also notify us if our team missed your house, church, schools,'' she said.
She said that other antigens to vaccinate children against other vaccine-preventable childhood diseases would also be given free by trained health personnel at all the government hospitals during this period.