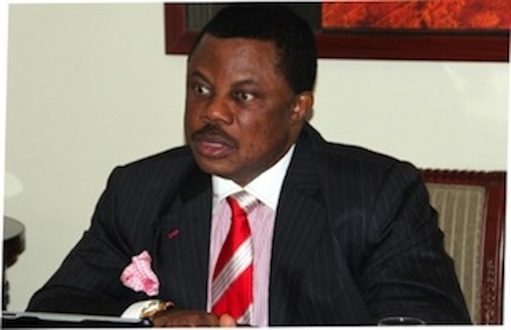 Gov. Willie Obiano of Anambra on Friday directed the Nnamdi Azikiwe University Teaching Hospital (NAUTH), Nnewi, management to free 12 indigent children treated of various ailments.
Obiano visited the hospital to see a relation on admission and was compassionate after seeing the plight of the patients including amputees.
A beneficiary of the governor's gesture, Mr Paul Ifemesi, said that they had been discharged but their parents and guardians could not offset the hospital bills.
He commended the governor for the gesture as the bills run into thousands of naira.
NAN reports that indigent patients lined up at the entrance through which the governor went to the ward to see his relation.
Mr Kris Ngige, Director of Information of the hospital, while confirming the Obiano's gesture, said that the beneficiaries' plans had worked when they heard of the governor's presence.
"Obiano came out and learnt they were indigent patients and ordered for their bills to be computed and posted to his account,'' he said.