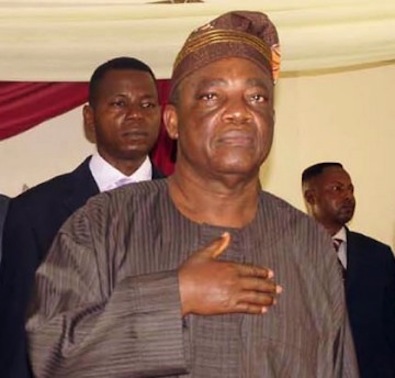 The Court of Appeal sitting in Akure, on Friday, reversed the impeachment of Alhaji Ali Olanusi, former Deputy Governor of Ondo State.
Olanusi was impeached by Ondo State House of Assembly on April 27, 2015, when he dumped the Labour Party on which he was elected, for the All Progressives Congress.
The presiding judge, Justice Mohammed Danjuma, held that the impeachment of Olanusi was not done in accordance with the provisions of the law.
It also held that the former deputy governor was not accorded fair hearing before he was impeached.
Danjuma, therefore, ordered the restoration of the rights and benefits due to the former deputy governor from the time of his removal from office to the period his tenure elapsed.
A Federal High Court in Lagos had on August 13, 2016 struck out a fundamental rights enforcement suit filed by Olanusi to challenge his impeachment.
Justice Mohammed Idris, in his judgment, had held that Olanusi's suit was an abuse of court processes.
Idris said that the reliefs being sought were the same with those in the earlier suit marked AK/51/2015 still pending before an Ondo State High Court in Akure.

Load more