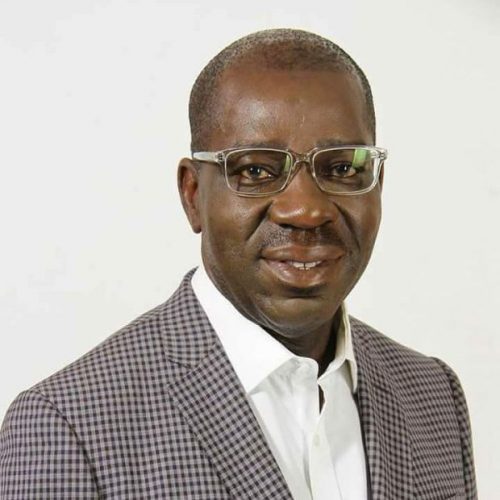 The Edo Government says it will reintroduce the teaching of History as a subject in public schools to allow the young generation learn about the labours of past heroes.
Governor Godwin Obaseki announced this while inaugurating the Castle of Legends Initiative (COLI), a Non-Governmental Organisation, in honour of late Chief Anthony Enahoro, a foremost nationalist, in Benin on Saturday.
Obaseki remarked that the knowledge of history was at its lowest ebb in the country, particularly among the young generation.
He said the state government would reintroduce the subject, which would be taught alongside Social Studies in schools.
He also explained that state owned tertiary institutions would be equipped to teach Bini History.
The governor assured that scholarships would be awarded to Postgraduate students, who are interested in studying Bini History at doctorate level.
He described Late Chief Enahoro as a vibrant journalist and nationalist, who sacrificed his life, got jailed and went on exile in his struggle to make Nigeria better.
Obaseki said that Enahoro's contributions to the country needed to be celebrated and his name immortalised at the green chambers of the National Assembly.
The President of COLI, who doubles as the Esogban of Benin kingdom, Chief David Edebiri, presenting a lecture entitled: "Immortalising Our Heroes Past, Nigerian Nationalists in Focus''.
He said national heroes like Enahoro needed to be appreciated for their immense contributions.
Edebiri expressed optimism that immortalising Enahoro, who fought for the emancipation of the country, would inspire Nigerians to be more patriotic.
The highlight of the event was the unveiling of a life-size statue of Chief Anthony Enahoro, erected by COLI at the foreground of the Edo State House of Assembly complex by the state government.
There was also presentation of awards to four national heroes, who contributed to the independence of the country.
They are Alhaji Lateef Jakande, Obi Nosike Ikpo, Chief Mbazilike Amech and Alhaji Tanko Yakasai.
A book entitled "The Role of Militant Youths in the Struggles for Nigerian Independence: Tony Enahoro as a Case Study'', written by Chief David Edeberi, was also presented at the event.

Load more