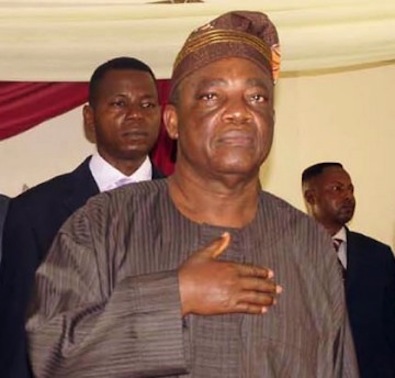 A former Deputy Governor of Ondo State, Mr Ali Olanusi, who was impeached in 2015 under the administration of the immediate past Governor Olusegun Mimiko, said on Saturday that he had no grudges or ill-feelings against those who masterminded his removal.
The Court of Appeal sitting in Akure on Friday reversed the impeachment of Olanusi as the deputy governor.
Olanusi was impeached by the state House of Assembly on April 27, 2015, following his defection to the All Progressives Congress (APC) from the then state ruling party — Labour Party — on the platform he was elected with Mimiko.
Mimiko, who also defected to the Peoples Democratic Party (PDP), completed his eight-year tenure in February and handed over to the incumbent governor, Mr Rotimi Akeredolu of APC.
In an interview with newsmen in Akure, Olanusi, said his vindication was not by his cleverness, but by God.
"There is no cause for revenge, if God did not want all these to happen, it would not have turned out this way.
"The injustice has been exposed to the people of Ondo State and may God reward all accordingly,'' he said.
Olanusi also praised the Nigerian judiciary for granting true justice to anyone who sought it.
He said: "I also thank the people of Ondo State, who stood by me in the period of my travails and did not lose hope.''
Also speaking with newsmen, Counsel to Olanusi, Mr Richamond Natha-Alade, noted that the court had done justice because Olanusi was wrongfully impeached under the last administration.
"The best interest of Nigeria has been served and it is on this ground that the court granted all our requests; everybody is bound by the law.
"It is a new dawn in Nigeria because the judgment is classical and it touches on every aspect of law that borders on infringement of rights,'' Natha-Alade said.

Load more