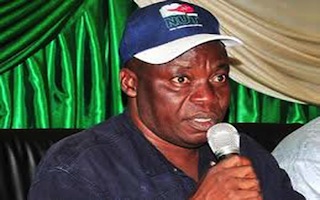 The Plateau chapter of the National Union of Teachers (NUT), has called for the resuscitation of the Teachers Registration Council of Nigeria(TCRN), to curb the influx of quacks into the teaching profession.
"Quacks, masquerading as teachers, dominate many schools; the only way out is to insist that teachers must be licensed like doctors, engineers or nurses," Mr Gunshin Yarlings, the chairman said in Jos.
Yarlings disclosed that the NUT was working with stakeholders toward ensuring that no unqualified person was found in the class in 2018.
He regretted that the teaching profession had become a "dumping ground" for all comers, saying that teachers in some schools were secondary school dropouts, while the few qualified ones were NCE holders.
"The Presidency and the National Assembly are aware of our efforts to register qualified teachers. We believe that the teaching profession should be respected.
"Teachers are currently filling registration forms and deductions will be made in their income so as to be certificated by the TCRN.
"From 2018, we shall commence operation show your license," he declared.
Garlings appealed to the Plateau government to pay special attention to private schools to ensure that proprietors satisfied criteria for establishing schools, before being permitted to do so.
He said that the NUT was encouraging members to go for further studies, so as to boost their service delivery skills.
"We are sensitising members to further their studies; anybody that is satisfied with his or her current status is in danger.
"It is this feeling of false contentment that caught up with some teachers during the recent bio-metric verification exercise," he said.
The TRCN, established by Decree 31 of 1993, is responsible for determining the standards of knowledge and skills to be attained by persons seeking to become registered teachers.
The council, which is also expected to enforce ethical conduct and regulate the teaching profession, through the conduct of professional examinations, has remained largely ineffective over the years.