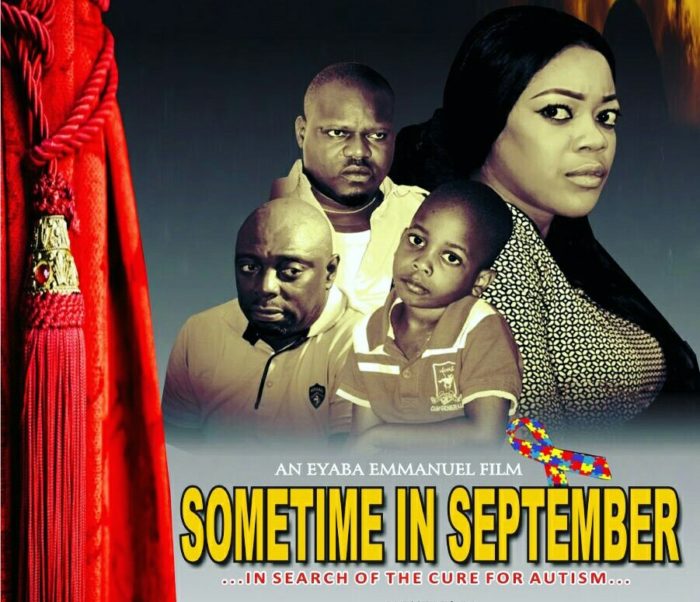 "Sometime in September", an advocacy movie that seeks to rally support and care for patients of Autism Spectrum Disorders (ASD) is set for premiere in Abuja.
ASD, popularly known as "Autism", is a developmental mental disorder characterised by social-communication challenges and restricted repetitive behaviour, activities and interests.
The Director of the movie, Mr Yaba Emmanuel, said on Saturday in Abuja that the premiere would hold on April 2 at the Silverbird Galleria, Abuja, in commemoration of the World Autism Awareness Day.
According to him, the movie seeks to raise a voice against the common practice of stigmatising autistic children, and how they can be successfully managed by their families.
He said "the story plot is about a struggle by a family on how to take care of an autistic child.
"The child was actually born in September, and that was how we came about the title.
"Koko and Henshaw, a young happy couple with good job and other good things of life, however, have a child with Autism Spectrum Disorder.
"When the child was supposed to speak as a child he could not speak, and was unable to understand anything.
"It got to a point when Koko and Henshaw felt like giving up on the child.''
Emmanuel explained that there were many Nigerian families like Koko and Henshaw, who needed to be educated and encouraged that autism was not a sentence to useless life.
He added that although there were no prescribed medical cure for the ailment, its proper management was vital for the happiness of victims and their families.
"I have spoken with a lot of parents who have children with autism and I realised that they were really passing through a lot of pains taking care of them.
"In some quarters, some see autistic children as witches and evil, and some parents even go as far as abandoning such children.
"They are our children and we need to show them love, patience and care for them to be happy and become what they want to become in life," he advised.
The director said that the movie featured top Nollywood stars Segun Arinze, Henshaw Emmanuel, Eve Esin and others.
Celebrated annually on April 2, the World Autism Awareness Day was to encourage member states of the UN to take measures to raise awareness about children with
autism throughout the world.

Load more