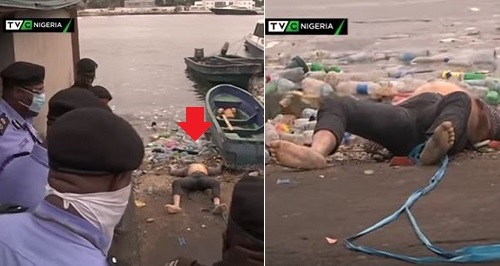 A Christian cleric, Rev. John Adeyinka, has called on religious organisations to create more platforms on which members with great emotional problems can seek counseling and prayers to prevent suicide.
Adeyinka, Presiding Pastor at Beloved Power Ministries, Ipaja, Lagos, made the call in an interview in Lagos on Saturday.
"Also, Nigerians should, more than ever, be their brother`s keepers. A situation where we stigmatise and deride at those who share their problems with us is bad.
"Such people might be forced to see solution in suicide as they have been let down by the society.
"We should provide help as much as possible so that we can put a lid on the problem," he urged.
He advised distressed Nigerians not to consider suicide but seek counselling and divine help no matter the challenges.
He expressed worry at the rate of suicide in recent times, saying that self-murder would never be a solution.
"Self-murder or what people simply call suicide is on the rise in the country. Apart from the fact that God frowns at it, it is not the solution to life's problems.
"God told us in the Bible that our body is His temple and that if we destroy that temple, we have sinned against Him.
"I know that some problems can be overwhelming, but there is no problem that has no solution with patience, divine intervention and help from people.
"Rather than people jumping into the Lagoon or hanging themselves, they should seek the face of God and share their problems with those around them.
"That could help to offer the solution,'' he advised.
Adeyinka called on the church to counsel their members on the need to go closer to God for solutions.
The cleric also called on the Federal Government to address to the socio-economic problems of the country which, he said, contributed to suicides.
A 35-year-old medical doctor, Allwell Orji, came down from his vehicle on the Third Mainland on Sunday evening and jumped into the lagoon over a yet-to-be-ascertained reason.
Less than a week after Orji`s death, the police rescued a 58-year-old textile merchant on Lagos Island, Mrs Titilayo Momoh, on the same bridge from jumping into the lagoon over an N18 million debt.
On the same day, Mrs Abigail Olayinka, a food seller, was rescued by divers after she had successfully jumped into the lagoon from the Carter Bridge over N150,000 she owed a micro-finance bank.