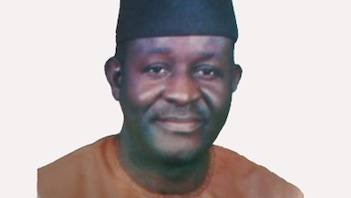 Former governor of Adamawa State, Bala Ngilari, who was sentenced to five years jail term for corruption has been granted bail to seek medical care after just 20 days in prison.
Ngilari was the first senior government figure successfully prosecuted since President Muhammadu Buhari won elections two years ago, in part because of promises to fight endemic corruption.
State prosecutors objected but were overruled Monday at the High Court in Yola, capital of Adamawa.
Judge Nathan Musa ordered Ngilari's release on bail after two prison officials testified he suffered from high blood pressure and his health was deteriorating.
Three weeks ago Musa convicted Ngilari of improperly awarding a $1 billion-dollar contract to buy vehicles in 2015. Adamawa is one of three states worst affected by Boko Haram's Islamic uprising.

Load more