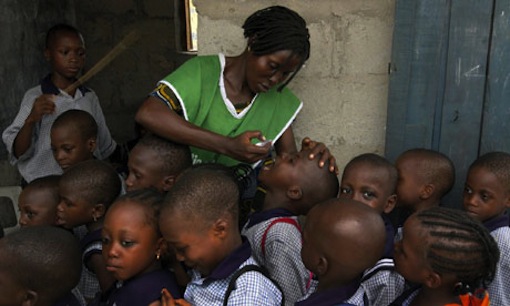 The Kogi Commissioner for Health, Dr Saka Audu, on Monday, expressed satisfaction with the level of compliance by mothers in the ongoing National Immunisation Plus Days (NIPDs) in the state.
Audu said this when he visited Oshokoshoko community, a village near Lokoja, to monitor the exercise for effective mobilisation and compliance.
The commissioner also expressed delight over the level of turnout in the community.
He advised mothers and caregivers to sustain the tempo by having all their children, from zero to five years,
immunised.
Audu said that the visit was also to ensure that security challenges which had affected similar exercise in the area past were brought under control.
He said: "I deliberately came down to monitor the ongoing immunisation in this community, due to the security challenges in this terrain and the parents' reluctance toward the exercise.
"This attitude had deprived the children of the area of immunisation in the past."
He called on the traditional rulers in the state to join hand with the state government in the fight against polio and other child-killer diseases.
The commissioner said they could do this by encouraging parents to bring out their children for immunisation.
Earlier, the traditional ruler of the community, Eleta of Oworo-Land, Chief Arobani Jacob, thanked the commissioner for the visit but appealed to the state government for the rehabilitation of the only clinic in the community.