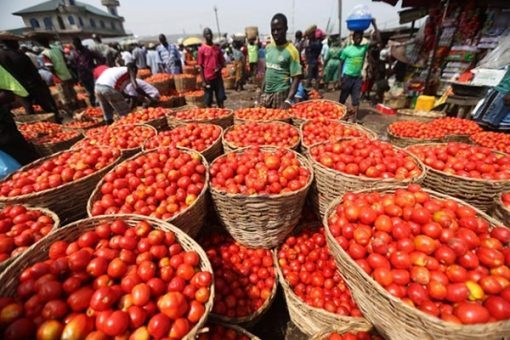 The National Research Institute for Chemical Technology (NARICT) says plans are underway to establish tomato processing plants in the northern part of the country.
Prof. Mohammed Kabir-Yakubu, the Acting Director-General of the institute, said this on Monday in Zaria, Kaduna State, while interacting with newsmen on the recent achievements of the institute.
He said: "What we want to do in NARICT is to help the government set up small tomato processing plants across Northern Nigeria because we lack the processing technology.
"Those who process tomato in Nigeria have to import tomato concentrates from China, Vietnam, India and other countries who produce tomato in high volumes.
"We are going to meet with Ericsson next week; the idea is that we want to be able to mop up excess tomato available at peak harvest periods and convert them into concentrates,'' he said.
Kabir-Yakubu said that Ericsson would tell the institute the quality analysis it wanted in terms of moisture contents and other prerequisites.
He said that Ericsson would come and buy tomatoes from the farmers, adding that such moves would eliminate a lot of waste, boost farming activities and improve the farmers' revenue base.
"Instead of carrying raw tomato from the northern to southern parts of this country, incurring waste in the process, farmers will now have value for their efforts.
"So, this small processing plants across Northern Nigeria will now convert everything into concentrates, just like what we used to import,'' he said.
Kabir-Yakubu said that the mandate of the institute was basically research, adding, however, that the results of the research often ended up at the pilot-plant stage.
He, however, said that it was up to the entrepreneurs to invest in the production of the prototypes for onward uses in a larger capacity.
Besides, the director-general said that the institute had developed a fertiliser processing plant, which was now being managed by Zakaf under some arrangements.
"This plant has the capacity to produce 30 tonnes of organic fertiliser per day; it also processes inorganic fertiliser.
"However, due to the importance of organic fertiliser, we limit the facility to that. We have the capacity, if we are engaged, to produce enough fertiliser for the country.
''All the same, we are into partnership with some state governments on the production of organic fertilisers from neem,'' he added.

Load more