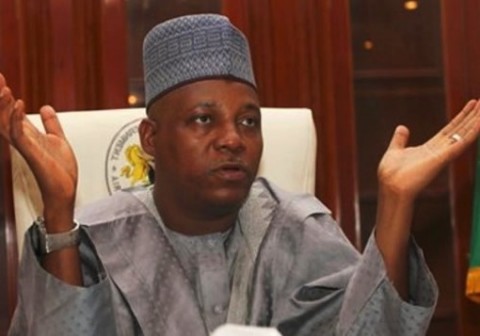 Governor Kashim Shettima of Borno State has announced a plan to seek partnership with the Federal Ministry of Defence and the Federal Ministry of Information and Culture to build a National Museum and Research institution in Borno State.
The museum, he said, would collate all de-classified information, materials recovered by the military in relation to the fight against Boko Haram insurgents and document history of insurgents, their victims, fallen soldiers and relevant materials in order to preserve lessons learnt from the crisis and to attract local and foreign tourists.
The governor disclosed this inside the Sambisa Forest at the opening of the Nigerian Army Small Arms Championship which is currently holding in the Forest formerly used by insurgents to perpetrate evil.
Shettima paid tribute to the armed forces for their successes in suppressing the Boko Haram, noting that the people of Borno State will remain indebted to all those who made contributions to addressing the Boko Haram crisis and it's effects.
The Minister of Defence, General Mansur Mohammed Dan Ali represented President Muhammadu Buhari at the opening of the Championship. The Chief of Army Staff, Lieutenant General Tukur Buratai hosted the event while National Assembly members in Committees dealing with the armed forces were also at the Sambisa Forest to mark the event.
There were ceremonial shooting by the Minister of Defence, Chief of Army Staff and National Assembly members who all wore military camouflages.