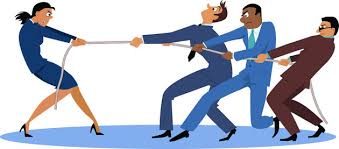 Media practitioners in the country have been urged to promote gender equality and child rights for the sustainable development of the nation.
Mrs Charity Garba, a member of UN Women and North East Coordinator Interfaith Mediation Centre, made the call during a meeting with Media Chief Executives based in Yola on Tuesday.
Garba said that the aim of the meeting was to enlighten the media chief executives and to seek their support in promoting gender equality and involvement of women in peace decision making.
"Today, the UN Women through its Network of Gender Journalists is holding a breakfast meeting with various Media Chief Executives in the state.
"The core objective of the interactive session is to enlighten the participants and seek for their support to promote gender equality and participation of women in decision and peacemaking in the society," Garba said.
She explained that the UN Women was impressed with the turned out of the media chiefs and their readiness to support the organisation to actualise its goals.
Responding on behalf of the media chiefs, Mr Baba Zare, the state Secretary of the Nigeria Union of Journalists (NUJ) assured the women group of their maximum support and cooperation.
Zare confirmed that the media organisations in the state would not relent in supporting women toward actualising their goals.
He said that the media would put in more efforts to see that the gender equality bill, which was before state House of Assembly was passed in the law.
"Women are very vital and important in the society and without their involvement in decision making, the society is nothing.
"Women have potential and if their potentialities are not properly taped, the development of the nation cannot not be sustained," Zare said.
Media officers from Hotel Radio and Television, Adamawa Broadcasting Corporation, Adamawa Television, NTA, FRCN, NAN, among others were among the participants.