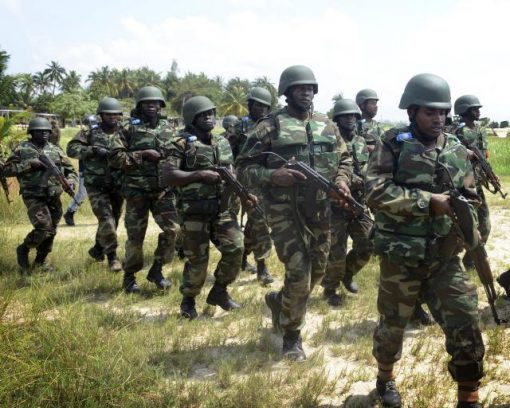 The 1 Division of the Nigerian Army, Kaduna has refuted social media reports on the alleged killing of 17 herdsmen by soldiers in Southern Kaduna.
NAN reports in a statement issued in Kaduna by Kingsley Umoh, Deputy Director, Army Public Relations, that the army dismissed the report as unfounded and irresponsible.
He said that the mandate of the Army in the area was to restore peace and ensure mutual coexistence among the people, and warned those spreading the false reports to desist.
The Army Division spokesperson stressed that personnel deployed to the area had developed robust relationship with traditional rulers, community leaders, the Miyetti Allah and other stakeholders.
"We appeal to citizens, community leaders and other stakeholders to always speak and act in the interest of peace.
"It serves no useful purposes to continue to fabricate stories about the already delicate security situation in southern Kaduna." he said.
Mr. Umoh, a colonel, said that the Army remained committed to the return of peace to the entire area.
According to him, soldiers deployed to the area have been conducting cordon and search operations and had tracked down suspects believed to be involved in some recent security breaches in the area.
"In total, two miscreants were killed and two are in custody in Southern Kaduna within the period from 19-22 March 2017."
The spokesperson said troops have also maintained day and night patrols along Gidan Waya-Jagindi-Asso road and environs.