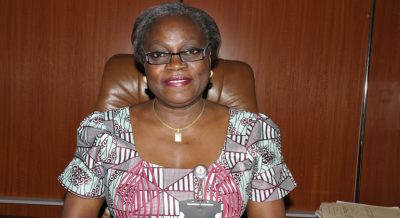 Akin Kuponiyi
A limited liability company DAI Brothers Investment limited has asked a Federal High Court in Lagos south west Nigeria to compel the National Agency For food and Drug Administration and control (NAFDAC) to release a report of laboratory analysis of Aquafina Table water.
In an affidavit sworn to by the Managing Director of Dai Brothers investment Limited, Ibrahim Yaro, the deponent alleged that sometime between November and December 2015, his company purchased Aquafina table water from Gjonny Enterprises, an accredited distributor of Aquafina table water with Seven-Up Bottling Company Plc, the producers of Aquafina table water for supply to the vessel M.T.MARINA, one of its major clients.
The company said it was shocked to be informed by the owners of the vessel that the Aquafina table water supplied was contaminated and some crew members who are foreign nationals of the M. T.MARINA who consumed the said Aquafina table water immediately took ill and were evacuated and flown to India for medical treatment.
Mr Yaro alleged further that following a close scrutiny of the Aquafina table water, it was discovered that the water contained particles and foreign bodies of black substances.
Thereafter the applicants through its Solicitors, lodged a complaint to the Director of NAFDAC in Apapa.
Following the complaint, the men and officers of NAFDAC investigation and the Enforcement Directorate, Apapa, Lagos recovered from the applicants company 22 packs of 150CL of Aquafina Table Water.
Upon the recovery of the 22 packs of the said Aquafina Table water from the store of the company, samples were taken of the said water marked and sealed for laboratory analysis by NAFDAC, in the presence of the company and the representative of Seven -Up Bottling Plc.
NAFDAC informed the representative of the manufacturer of Aquafina waterand the counsel that the result of the analysis would be ready within one month.
The company explained that NAFDAC failed to release the certificate or report of laboratory analysis of the Aquafina table water, despite several visit to the NAFDAC office.
Following the defect of the Aquafina table water and the resultant effect, Dai Brothers Investment limited was alleged to have been immediately blacklisted by the owners of the M. T. MARINA which had over six vessels working in Nigeria, and accused the applicant of negligence /collusion in the entire saga.
Mr Yaro alleged further that following the whole saga it's good business name, image and reputation that have been built over 8 years were greatly damaged.
The applicant contended that unless NAFDAC is compelled by an order of the court to discharge its statutory duty, by releasing the result of the analysis, the applicant cannot be redressed
That in the interest of Justice that the application should be granted.
NAFDAC has not filed any defence to this suit.
The presiding judge Hadizat Shagari has adjourned till 12 of April, 2017 for hearing.

Load more