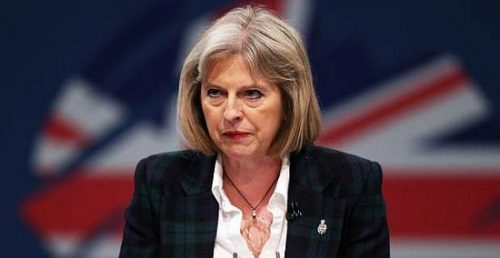 Prime Minister Theresa May's Conservative Government set out its plans on Thursday for a "Great Repeal Bill" to incorporate EU law into British law and "end the supremacy of EU lawmakers" after Britain leaves the European Union.
The government white paper "lays out a pragmatic and principled approach to converting EU law into UK law on the day we leave the EU — giving businesses, workers and investors as much certainty as possible," Brexit Secretary David Davis told parliament.
"It also means the negotiation over our future economic partnership with the EU will be unlike any other in history, because we will start from a point of exact equivalence," Davis said.
"After that, it will be for parliament to determine what EU legislation it wants to amend, repeal or improve — finally ending the supremacy of EU lawmakers," he said.
The white paper was published one day after May formally notified Brussels of Britain's intention to leave the EU, in a letter triggering two years of Brexit negotiations.
Ahead of the publication, the library of the House of Commons, parliament's elected lower house, warned that assimilating EU law into British law was "potentially one of the largest legislative projects ever undertaken in the UK."
The parliamentary library estimated that more than 13 per cent of primary and secondary legislation enacted in Britain between 1993 and 2004 is EU related.
Human rights and trade union groups have raised concerns that some rights could be eroded in the legal transition.

Load more