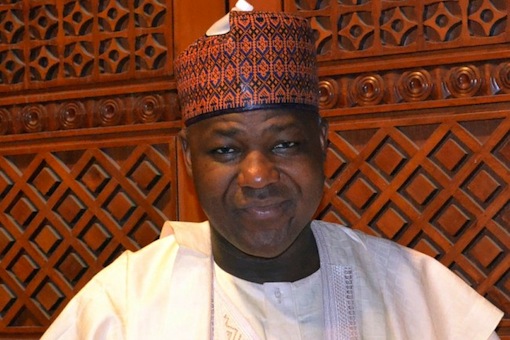 The Speaker, House of Representatives, Mr Yakubu Dogara on Wednesday said the House will meet with the Executive to work out a definite plan towards offsetting N200 billion pension due to retired public workers.
Dogara said this when he received a delegation from the Nigeria Union of Pensioners at the National Assembly Complex in Abuja.
He said that the House would invite all key players in charge of pension in the country, to appear before the House next week and explain their plans to offset the arrears.
Citing section 173 (1) and (2) of the 1999 Constitution, he stressed that it was the responsibility of the Federal Government to ensure that pension earned by the pensioners were paid as at when due.
"The Right of a person who works in the public service of the federation to receive pension and gratuity shall be regulated by law.
"Obviously, we have done our own part of the bargain, which is the enactment of the Pension Reform Act of 2014.
"If the pension is a Right and pensioners must be paid, it means that the Federal Government is indebted and if it is paid, the government is not doing a favour to anybody," he said.
Dogara emphasised that the fight against corruption in public service would be greatly enhanced by prompt payment of pensions.
According to him, this will reduce the temptation to divert public funds by civil servants for use after retirement.
Earlier, The National President of the Nigeria Union of Pensioners, Dr Abel Afolayan, had appealed to the National Assembly to ensure that sufficient funds were provided to cater for pension liabilities in the 2017 budget.
Afolayan also appealed that pension should be put on' First Line' charge, just as he solicited the assistance of the Speaker to facilitate the payment of outstanding 18 months arrears of the 33 percent pension increase.
The House had last week passed a resolution urging the Federal government to offset all pension arrears owed pensioners since 2014.

Load more