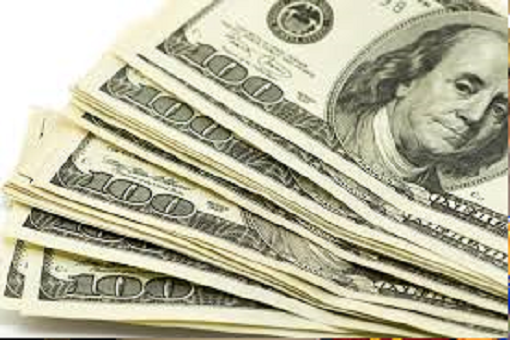 Increasing demand for the dollar at the parallel market on Thursday resulted in the rise of the greenback currency to N380 from N370 on Wednesday in Abuja.
The Naira also depreciated against the Euro, exchanging at N400, from N390 on Wednesday.
The Naira, however, appreciated against the Pound Sterling, trading at N465 from N470 on Wednesday.
A Bureau de Change (BDC) operator, who preferred anonymity, attributed the rise in the dollar exchange rate to the present high demand for the currency.
He said high profile customers had begun going to the parallel segment to deposit in advance for available foreign exchange.
"The demand at the black market is still high. You will think that it will reduce since the banks are now giving BTA to customers, but the reverse has been the case in the last two days.
"This is a problem because the price of commodities will not go down if the BDCs and the parallel market cannot meet the demand."
Another operator, located at the popular Zone 4 area of Abuja metropolis, on anonymity, said that the market might not stabilise if the CBN did not increase Forex supply to BDC segment.
"We got dollars from the CBN today at N360 as promised. However, 8,000 dollars per BDC in a week is too small. This amount needs to be upped to at least 50,000 dollars per week," he said.
With the losses recorded by the local currency in the last 24 hours, analysts say that the CBN needs to review its present strategy if it is to achieve its objectives of an exchange rate convergence.
The CBN on Tuesday slashed the rate at which it sold forex to BDCs in Nigeria to N360 and directed the BDCs to sell to end users at not more than N362 to a dollar.
This came barely 24 hours after the CBN's directive to Deposit Money Banks (DMBs) in the country.
The apex bank directed all DMBs to sell dollars obtained from it to retail end-users at not more than N360 to a dollar for invisibles such as school fees and medicals.