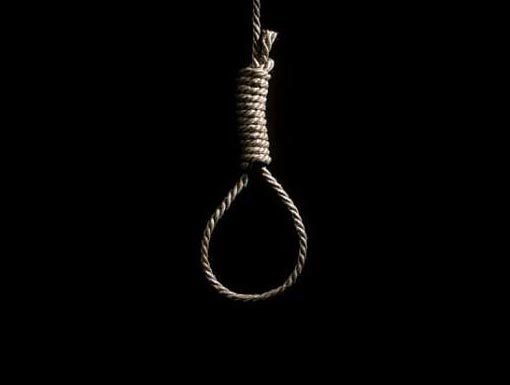 Tragedy struck on Thursday in Yenagoa metropolis of Bayelsa State after a frustrated man, identified as Gbemite Kitchen, allegedly took his own life by hanging.
The incident took place on No. 6 Asingbi Street in the Amarata area of Yenagoa, the state capital.
Kitchen, said to be 43, who had been unemployed for about seven years, was said to be dependent on his wife and other people for survival all those years.
It could not be ascertained why Kitchen took his life. However, two different versions have emerged as to why the former councillor and employee of Ekeremor Local Government Area of the state hung himself.
A version said that Kitchen, a staunch member of the Peoples Democratic Party in the state, took his own life because of his wife's alleged infidelity and her refusal to have sex with him.
But another version said the man took his life because of hardship and frustration as he had been jobless since 2010 when his former employers allegedly relieved him of his job during a verification.
The tragedy, it was noticed, shook the neigbourhood and drew sympathisers and onlookers to the residence including family members who were seen seated and discussing the incident in hushed tunes.
A lady, who claimed to be a younger sister of the deceased but refused her name to be mentioned in print, alleged that his brother's relationship with the wife was estranged.
The caretaker of Kitchen's apartment,  Mr. Benjamin Samuel, said the deceased had come to his room around 12 midnight to ask for a particular phone number.
He said, "We charged mobile phone together in the night of the Wednesday; Mr Kitchen's children were around last night, but the wife was not around.
"Though, I saw him making calls before and after charging his phone in search of his wife before the night fell, but the wife was nowhere to be found.
"I am their caretaker. It was a big surprise and shock to me; I never believed that my own neighbour could be a victim of suicide.
"I was sleeping before his children and other neighbours started shouting and crying this morning (Thursday). At first, I thought it was armed robbers.  When I opened the door, I was led to one of the rooms upstairs where I saw his lifeless body dangling on the ceiling.
"He died in a room that the children were not sleeping; I was the one that untied and brought him down; I tried to see if he could breathe again; I poured him water but all to no avail.
"Later I was told that he was making some angry calls midnight before he went to hang himself. I am confused and disturbed why he chose to kill himself leaving seven lovely children behind. It is unfortunate."
Another neighbour, who pleaded anonymity, alleged that the deceased was not in good terms with his wife who is a petroleum products retailer.
He added that the deceased (Kitchen) had always complained that his wife was always away and that she usually starved him of sex.
The neighbour said, "Around midnight, he went about knocking the tenants' houses, complaining that he was looking for his wife. When he knocked at my room, I told him that she (his wife) was not here.
"Some of us also tried to help him find his wife because her mobile phone indicated that it was switched off. Only for us to wake up this morning to discover that he had hanged himself, maybe it is because of the wife."
When Punch Metro visited the residence of the Kitchens, the deceased's wife, identified as Beauty, who was seen weeping profusely, was being consoled by sympathisers, particularly married women.
It was gathered from sympathisers that Beauty was not at home on Wednesday because she was allegedly arrested by the police in connection with her business.
When our correspondent visited the room where Kitchen hanged himself as of 9am, his corpse was seen lying lifeless on the floor.
When contacted, spokesman for the Bayelsa State Police Command, Mr. Asinim Butswat, said the incident had not been reported to the police.
-PUNCH

Load more