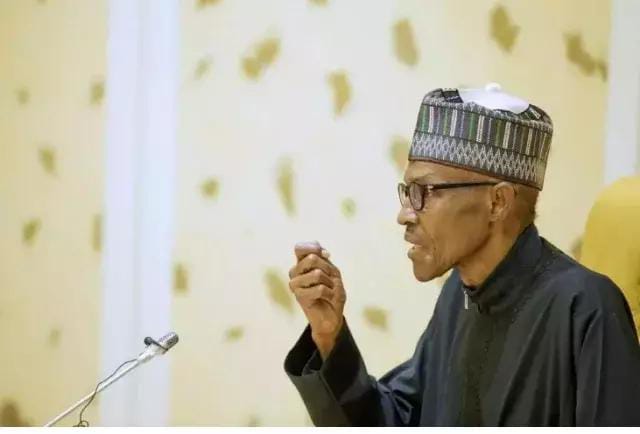 President Muhammadu Buhari has cancelled a planned medical trip to the UK and has invited doctors to Nigeria instead.
The 74-year-old head of state spent 51 days on medical leave in London earlier this year, amid fears he was too ill to continue to lead one of Africa's biggest economies.
Buhari returned to Nigeria on 10 March, temporarily ending ill-health rumours. However, soon after, the presidency said the leader was planning to travel again in April for further medical tests.
But it is now believed Buhari's doctors will travel to Nigeria on Friday (31 March). The president was advised against leaving Nigeria, given the current economic crisis affecting the country, according to Sahara Reporters.
Buhari's stay in the UK was shrouded in mystery, with many speculating the leader was not fit enough to resume office. However, the presidency always denied such allegations.
But some have claimed the leader is now working at a slow pace, meaning that economic reforms needed in the recession-hit country are not being implemented fast enough. Earlier this month, officials told Reuters Buhari now spends between one and four hours per day at his office.
Before leaving the country on 20 January, Buhari appointed Vice President Yemi Osinbajo as acting head of state.
Osinbajo has been praised for the leadership skills he demonstrated during Buhari's absence, fuelling speculations he could have replaced Buhari if the latter had became incapacitated.
Buhari's spokespeople did not comment on the claims the president has reduced his working hours. Spokesperson Garba Shehu said on Twitter the president had been working from home "when most civil servants have closed".