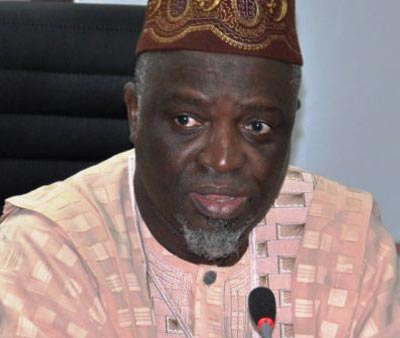 Applicants into various tertiary institutions in the country are facing hardship in banks in Ilorin, Kwara, to pay N5, 500 to purchase the Unified Tertiary Matriculation Examination (UTME) forms.
The News Agency of Nigeria (NAN) correspondent who went round Ilorin on Wednesday met some UTME applicants, who narrated their ordeal. They said they found it difficult to make payments and generate the PIN.
Every applicant is required by JAMB to pay N5, 500 and generate the Personal Identification Number (PIN).
NAN correspondent visited some of the banks selected by JAMB in Ilorin and noted that applicants were facing many problems in some of the financial institutions.
According to them, the website of JAMB had become inaccessible for some of them who had been able to make payment in banks.
Banks visited included JAIZ and Zenith on Unity Road, Ilorin; Union and Unity Banks on Murtala Muhammed Way, Ilorin.
A UTME applicant, Miss Zainab Aremu, said it had been rigorous paying at the bank.
She attributed the situation to the large number of applicants, saying that the number of banks specified by JAMB in Ilorin was inadequate.
"I think the problem we are facing would have been minimal if the Management of JAMB increased the number of banks being used for the exercise.
"In Ilorin, about five or six banks are accredited for this exercise. If it had been fully decentralised, many people will not even notice anything is going on.
"JAMB should contact more banks so that we do not waste our productive hours daily because we want to register for the UTME,'' she said.
Another applicant, Mr Shola Muftau, appealed to JAMB to address the problems confronting the applicants, who tried to register after making the necessary payment.
He said many of the applicants could not register due to network problem as they attempted in vain to access the JAMB's website.
An official of JAIZ Bank, who pleaded anonymity, denied that the bank was making things difficult for prospective applicants.
He said there was no applicant that came for the teller and PIN generation, who was not attended to.
The bank official said that any applicant complaining of irregularities was not being sincere as the bank had given a marching order that every applicant should be attended to without discrimination.
"As directed by the JAMB authorities, we have been doing our best to ensure that everyone that patronised us for the UTME teller and others is attended to.
"We are doing this so that they would not be subjected to unnecessary hardship.
"If you see anyone making complaint, those are the people who are just coming for the first time.
"We have no reason to keep them waiting perpetually or hold them hostage,'' he said.
NAN also reports that Zenith Bank on Unity Road, Unity Bank on Murtala Muhammed Way and Union Bank, recorded a huge crowd of UTME applicants that besieged the banks, who had not been attended to.
It was a similar scenario at the Ilorin JAMB office on Oyun/UITH Road, where UTME applicants were seen in large numbers, waiting to do one thing or the other.
No JAMB official was ready to speak with NAN on efforts being made to rectify some of the problems encountered in the course of making payment and generating the PIN.