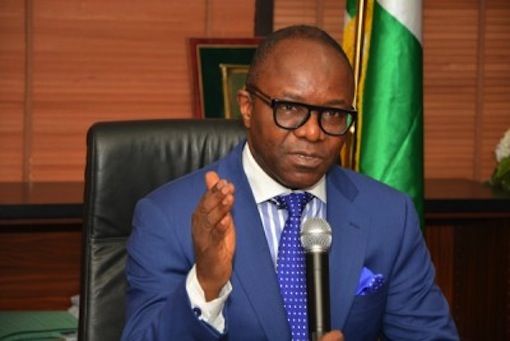 Nigeria will send its oil governance bill to the Senate on April 25, a spokesman said on Thursday, the latest step in efforts to overhaul the energy sector in Africa's largest economy.
The legislation is part of proposed reforms that make up the sprawling Petroleum Industry Bill, which has been in discussion for over a decade and redrafted many times but has yet to be passed into law.
President Muhammadu Buhari, who took office in May 2015, made passing the legislation a priority as part of an attempt to crackdown on the mismanagement and corruption that has held back the country's energy sector. Oil sales account for two-thirds of government revenue in the OPEC member state.
"Barring any last minute changes, the Senate Joint Committee on Petroleum (Upstream, Downstream and Gas), will on 25th April lay the final report of the Petroleum Industry Governance Bill before the Senate for consideration and approval," a spokesman for Senate President Bukola Saraki said in a statement.
The statement said lawmakers were expected to hold talks on the proposed legislation on April 4 before submitting the final report to the Senate.
Once the Senate has approved the bill, it will be sent to the lower chamber of parliament. With the approval of both, the final version will be sent to the president to be signed into law, Reuters reports.
Its backers say Nigeria's oil sector is in dire need of change, with power currently concentrated in the state oil company Nigerian National Petroleum Corporation and the petroleum ministry.

Load more