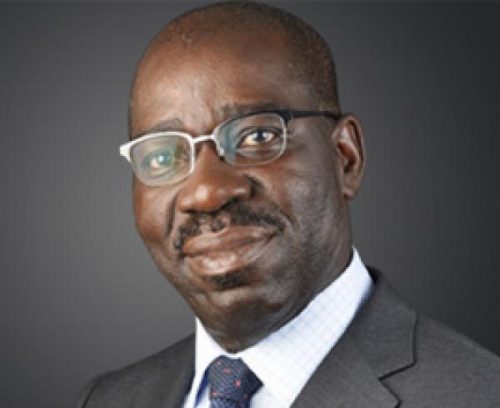 Police in Edo have arrested the suspected killer of the Chief Imam of Egbeta Mosque in Ovia North East Local Government Area, Malam Saka Afolabi.
The Commissioner of Police in the state, Mr Haliru Gwandu, disclosed this on Thursday while briefing newsmen at the monthly meeting of the command's heads of stations.
Afolabi was killed on March 4 in the presence of his three children by three gunmen while on his way to his farm.
Gwandu gave the name of the arrested suspected killer as Ajetena Moruf
Presenting the suspect to newsmen in Benin, Gwandu said the police traversed five states before the suspect was arrested, adding that the other two suspects were still at large.
He urged other assassins in the state to repent as the police would do everything to nab them.
"The principal suspect in the killing of Chief Imam of Egbeta Mosque has been arrested.
"The three of them killed the Imam but two others are still at large.
"The sons of the deceased witnessed the killing. It is very unfortunate.
"After the incident, the suspect went into hiding.
"We went to more than five states before we nabbed him.
"We were able to track him to Shagamu in Ogun,'' the commissioner said.
One of the sons of the deceased, Afolabi Wahid, said his late father and some farmers had been having dispute with the suspect since 2014.
Wahid claimed that he saw the suspect and two others with guns on a motorcycle while he was going to farm but that he didn't know they were on a mission to kill his father.
He said his three brothers who were with their father at the time of the killing ran away.
The suspect, however, denied being involved in the killing of the Imam.
Ajetena urged the police to check his call logs to determine where he was on the day of the killing.
"It is a set up. I am going to be vindicated because there is God.
"I was not in Shagamu on that day. The deceased was one of my farmers. The issues we are having are in court.
"It is an issue that the late Ooni has intervened in the matter. I have about 300 farmers and 20 individuals are causing crisis.
"I stay in Shagamu and not in the camp and I have been in Shagamu since Feb. 28.
"I was not in Egbeta at all,'' the suspect said.
Load more