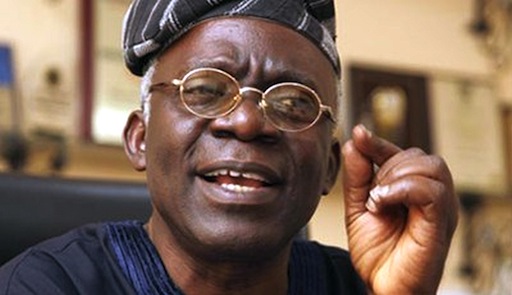 A Senior Advocate of Nigeria, Mr Femi Falana, has asked the presidency to "adopt decisive measures" to terminate what he has described as "the reign of impunity in the National Assembly".
In a statement, Mr Falana criticised the decision by the Senate not to screen the 27 newly appointed Resident Electoral Commissioners until Mr Ibrahim Magu is removed from office as the acting Chairman of the Economic and Financial Crimes Commission.
He also said the summon issued to the Chairman of the Presidential Advisory Committee against Corruption, Professor Itse Sagay, for allegedly criticising the Senate, was informed by the atmosphere of impunity in the Red chamber.
"In view of the settled state of the law on summoning of critics by the National Assembly and suspension of legislators, the Senate is advised to reverse its illegal decisions and quickly return to the path of constitutionalism".
He referred to the case of Hon. Dino Melaye & the House of Representatives where a Federal High Court declared the indefinite suspension of Mr Melaye and some other lawmakers illegal and unconstitutional on the ground that a legislator could not be suspended for more than 14 days.
He also cited the case of the House of Assembly against Hon Danna where the Court of Appeal held that a legislative House in Nigeria is not competent to suspend a member even for a single day as it is a violation of the democratic rights of members of his/her constituency.
Channels tv quoted the senior lawyer further as describing the purported suspension of Senator Ali Ndume as the height of the serial illegality in the Senate.