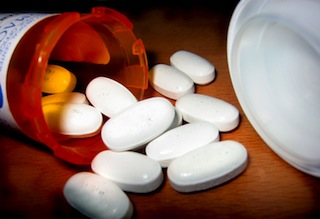 The National Drug Law Enforcement Agency (NDLEA) on Friday said its men had captured two drug traffickers at the Murtala Muhammed International Airport (MMIA), Lagos with cocaine and heroin.
Mr Mitchell Ofoyeju,spokesperson of the NDLEA, said in an announcement in Lagos that one of the apprehended traffickers concealed cocaine in his boxer shorts and his baggage, while the other ingested heroin.
Ofoyeju said that one of them claimed to be a shipper of jewellery,while the other said he was a car parts merchant.
The NDLEA representative said that cocaine, weighing 750 grams, was found with the jewelry merchant, while the car parts merchant ingested 94 wraps of heroin, weighing 1.595kg.
READ MORE: Buhari approves appointment into executive management of NTA, FRCN
As indicated by him, this is one of the biggest amounts of medications ingested by a suspect at the Lagos air terminal in recent times.
"The suspects, who arrived from Brazil and Uganda with cocaine and heroin respectively are currently being interrogated for illegally importing narcotics into the country," he said.
Ofoyeju cited the NDLEA Chairman, Mr Muhammad Abdallah, as saying that the office would keep on foiling the arrangements of drug traffickers to profit illegally.
"NDLEA is working very hard to intercept drugs at all entry points and also arrest every trafficker.
"Those that intend to enrich themselves with proceeds of drugs will end up in detention.
"The arrests validate our resolve to address the problem of drug trafficking in the country, while the suspects will soon be charged to court," he quoted Abdallah as saying.