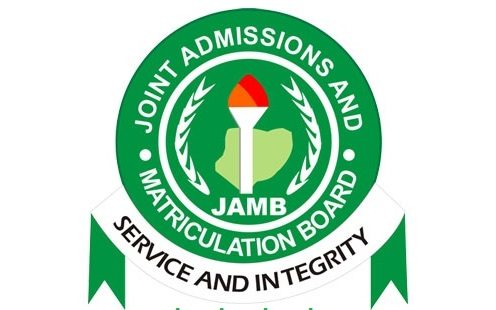 Prospective candidates for the Unified Tertiary Matriculation Examination conducted by the Joint Admission and Matriculation Board (JAMB), on Friday described ongoing registration process as very slow, cumbersome, expensive and stressful.
Some of the candidates said in Kaduna and Kano, called on JAMB to extend the period for the registration.
They also urged JAMB to revert to the former registration process, which according to them is more easier and friendly.
One of them, Emmanuel Augustine said at JAMB office in Kaduna that was yet to complete the registration one week after he began.
"You would first open a personal profile in JAMB websites using an active personal e-mail address, proceed to the bank, pay for the form, get a Personal Identification Number (PIN) and then proceed to the CBT centre, pay for registration fee and be captured.
"But I tell you, it is not as easy as it sounds, because it takes days for one to get his PIN.
"In Jaiz Bank for example, where I paid for the form, it took five days before I got my PIN and I was going there every day.
"You can imagine the expenses, and I am still struggling to get registered.
"You can see the crowd; I was here since 6am, but I am not still sure if I will get registered today, 'Augustine said.
Another candidate, Victor Jacob, said it took him two weeks, from the day of the commencement of the registration till March 31 to get registered.
"Event at that, I am asked to return on Monday for thump print.
"Before coming to JAMB office, I was going to Dembo International School, but the crowd is huge, I spent days without making progress.
"From there, I went to another centre in Kakuri and the story was the same.
"We are suffering, and we spend huge amount of money on transport and feeding everyday for the past two weeks for a registration that is not supposed to take more than 30 minutes using the old system," he said.
Similarly, Adamu Alhassan, said he paid for the JAMB form at Zenith Bank in Zaria, last week Monday, but could not get his PIN, as such was unable to proceed with the registration processes.
"Could you believe that I have been going back to the bank everyday only for the officials to tell me today that I have to come to JAMB office to get my PIN and I have been here since 9:30 but no one attended to me, "Alhassan said.
On her part, Rebecca Jatau, revealed that café owners have taken advantage of the cumbersome process to exploit prospective candidates.
According to her, some café owners are collecting from N500 and above to open e-mail and personal profile for prospective candidates.
"Although I was able to pay for JAMB form in Union Bank and got my PIN same day, I had to pay N500 in a Café to create a personal profile in the JAMB website".
Mrs Kubai Ayuba, another prospective candidate, said at Dambo International School Barnawa, one of the CBT centres, that she started the registration process a week ago.
"I managed to pay for the form on Friday last week in Jaiz Bank, but could not get my PIN until yesterday, Thursday.
"When I came back yesterday, I was told to go and pay another N700 for the registration, which I did, but as am talking to you now, I don't know when I would be registered considering the crowd.
"We prefer the old process where Cafes are involved and one can walk into any of the registered cafés and get registered in less than an hour, "Ayuba said.
However, one of the registration officers at Dambo International School, Micah Gagara blamed the slow pace of the registration on network failure and applicants disregard to strict guidelines.
"Beside internet network that slows down the registration process, some of the applicants would make payment in the bank without a functional e-mail, some have inconsistent names, confusing or incomplete information," Gagara said.
When contacted, JAMB Coordinator in Kaduna State, Mr Emmanuel Aduku declined comment, saying he had to seek clearance from JAMB Headquarters in Abuja.
In Kano, prospective candidates are also facing similar problems, with CBT centres unable to register candidates due to persistent network failure.
One of the candidates, Sani Umar said he had been going to Rainbow Tech CBT Centre at Rijiyar Zaki along BUK road for over four days without getting registered.
"For the past four days I have been going to the centre but up to this time I am speaking with you I have not completed the registration," he said.
Another female candidate, Aisha Musa said poor network in most of the registration centres had discouraged many candidates, who kept coming without being registered.
"I know some candidates who completed the registration forms but they are yet to have their thumbprint due to poor network at the cafes,"she said.
She called on JAMB to ease the candidates' stress by extending the period for the registration to reduce the hardships being encountered by candidates.
Large number of candidates have besieged CBT centres waiting to be registered.
At M-net Internet Cafe, some of the candidates urged JAMB to extend the deadline for the registration.
"Unless the board extends the registration period many candidates may not register which means they will not sit for the examination this year," Usman Bello, one of the candidates said.