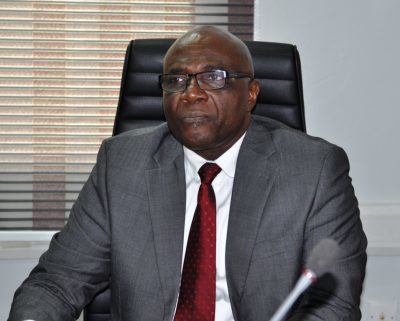 No fewer than 93 editorial staff of the News Agency of Nigeria (NAN) in Lagos undertook a certified training to sharpen their Information and Communication Technology (ICT) skills.
The training offered by Google was organised to ensure that the affected staff function better in the digital age.
The Managing Director of NAN, Mr Bayo Onanuga, who addressed participants, urged them to explore benefits offered by the digital world on data-driven journalism.
Onanuga restated that journalism had moved from mere surface reporting to in-depth reportage and the need for practitioners to gather accurate data.
According to him, Nigerian journalists need to do more on getting data (information) to compete globally on data-driven journalism.
"Journalists need to get upgraded on technology and also improve on their practice. A lot of things journalists are looking for these days are available online.
"In fact, you don't need to have a library, unlike in the past people used to spend hours in the library, now everything has been uploaded online.
"All you need do is use the right search engine and you get what you are looking for, and that is why we collaborated with Google.
"Journalists need to understand that there are miles of data available that can enable them to do their jobs properly," Onanuga said.
He said that the training would acquaint journalists with what was available from Google's perspective and allow practitioners to appreciate what technology offered to make their job easier.
"You will find out that so many things are possible. You want to clarify somebody's name, to check about a particular event, you want to know whether a particular word is correct, just Google it and your doubts will disappear.
"Facts checking, information checking, everything literally is available online and that is what Google will solve," Onanuga said.
He also enjoined participants to put into practice and share the knowledge received.
Onanuga said that the training in Lagos was the first phase, adding that the second phase would hold for staff in Abuja.
Mr Taiwo Kola-Ogunlade, Google's Communications and Public Affairs Manager, Anglophone West Africa, said that the training was for media personnel to understand and make use of Google tools.
" Working with the media has been something that Google does and if they are able to understand how digital tool works, they will be able to tell good stories.
"One of Google's vision is to organise a world information, make it universally accessible for people and that is key to Google.
"This training is a precursor of what needs to come, we still have a number of things we will do with the media because we tie the future of our company with how well the media uses our tools," he said.
One of the trainees, Mr Oladapo Udom, said the exercise was an eye opener, adding that he was taught how to use Google as a tool to further the course of the media globally.
"I find the programme very educative, I never knew one can use punctuation mark as a short cut to search for words and get results," he said.
Another participant, Ms Nkiru Ifeajuna, said that she was amazed with the training, adding that she had not exploited the Google site and what the internet had to offer prior to the training.
"We also need more training like this and a day will not be enough to help us learn how to work effectively with the internet," she said.
Her colleague, Mrs Vivian Ihechu, said the training offered her a better understanding of the internet use through Google search engine.
Ihechu said that she now knew the options of how she could verify the authenticity of stories and images especially those that emanated from social media.
Certificates were given to participants after the training.