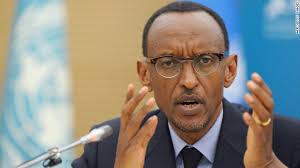 A massive fire on Friday raged through Kimironko Prison in Gasabo District in the country's capital Kigali, injuring seven inmates.
The cause of the fire was not readily established.
Property was destroyed by the inferno in spite of the fact that Rwanda police fire fighters immediately intervened to put out the fire before gutting all prison facilities.
Inmates were evacuated to separate facilities, while police, soldiers and prison guards surrounded the prison to ensure no inmate could take advantage to escape.
George Rwigamba, Commissioner General Rwanda Correctional Services (RCS), said seven people received minor injuries in the fire and inmates had been evacuated to a separate wing within the prison facility.
"No death has been recorded and no inmate escaped. However, their properties including mattresses, hygiene materials among others were all destroyed'', he added.
Rwigamba stated that those injured would be treated inside the prison, adding that investigations were ongoing to find out the root cause of the fire.
Neighbouring residents told newsmen that they heard gunshots inside the prison when the fire broke out.
For the last three years, prisons like Muhanga (Southern Province) Rubavu (Western Province) and Nyarugenge (Kigali City) were gutted by fire with the latter having been burnt in December 2016.