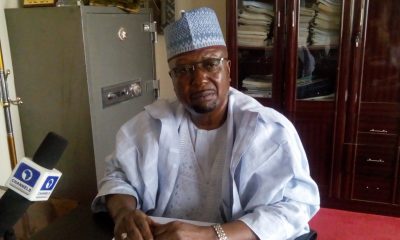 Adamawa Head of Service (HOS) Mr Musa Kaibo has cautioned politicians, particularly commissioners in the state against interfering with proper accountability in their ministries.
Kaibo made the call on Friday in Yola while speaking with journalists at a one-day sensitisation workshop for Accounting Officers on Adamawa State Audit Law 2016, organised by the office of the state Auditor-General in conjunction with Adamawa public sector.
Kaibo, who expressed concern over lack of presence of commissioners at the workshop, said similar workshop would be organised for them because of their sensitive position as political heads of the ministries.
"The commissioners are supposed to be here but unfortunately I did not see them.
"So we are going to arrange a similar workshop for them; they need to be sensitised as political heads", Kaibo said.
Kaibo said that politicians should allow civil servants who are accounting officers to do the right thing such as observing the state audit law, civil service rules and other necessary guidelines.
"If you (politicians) don't allow the civil servants to do the right thing, when you leave office you will be called back to account for your deeds", Kaibo said.