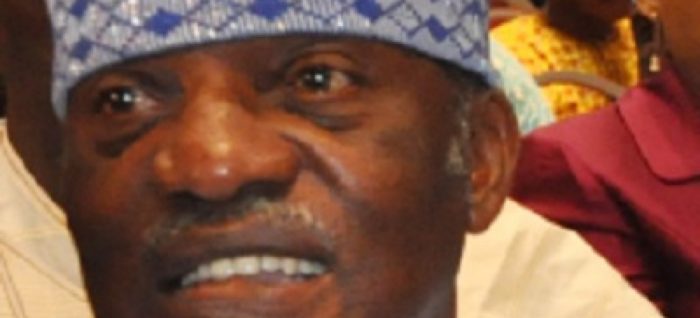 Chief Duro Onabule, former presidential spokesman to former military president Ibrahim Babangida, has been appointed Chairman of the Nigerian Television Authority (NTA).
Onabule's appointment, according to a statement by Mr. Femi Adesina, Special Adviser (Media and Publicity) to the President, was among many others approved by President Muhammadu Buhari.
Other appointments approved in the NTA are Dr. Steve Egbo as Director, Administration and Training; Mr. Abdul Hamid Salihu Dembos, Director, Marketing; Mr. Mohammed Labbo, Director, News; Mrs. Fatima M. Barda, Director, Finance; Mr. Stephen Okoanachi, Director, Engineering; and Mr. Wole Coker, Director, Programmes.
A new Chairman was also appointed for the Federal Radio Corporation of Nigeria (FRCN). He is Mr. Aliyu Hayatu.
Appointed as zonal directors are Mr. Buhari Auwalu and Yinka Amosun for Kaduna and Lagos, respectively.
In the Ministry of Information and Culture, new appointments were made in Nigerian Film Corporation, with Dr. Chika Maduekwe as General Manager. Mr. Tar Ukoh was appointed Artistic Director of the National Theatre and National Troupe of Nigeria, while Mr. Olusegun Runsewe was appointed Director-General National Council for Arts and Culture.
Also appointed was Mr. Folorunso Coker as Director-General, National Film and Video Censors Board.
Vice President Yemi Osinbajo was appointed Chairman of the Board of the National Emergency Management Agency (NEMA), while Mr. Mustapha Yunusa Maihaja was named Director-General.
Other members of the NEMA Board are the Secretary to the Government of the Federation, Mr. David Babachir Lawal; Captain Talba Alkali, representing Ministry of Transport and Aviation; Mr. Rabiu Dagari, Ministry of Foreign Affairs; Mrs. Ngozi Azadoh, Ministry of Health; Mr. Muhammadu Maccido, Ministry of Interior; Mr. Ajisegiri Benson Akinloye, Ministry of Water Resources; Air Vice-Marshal Emmanuel Anebi, Nigerian Armed Forces; and Assistant Inspector-General of Police, Mr. Salisu Fagge Abdullahi, as representative of the Nigeria Police Force.