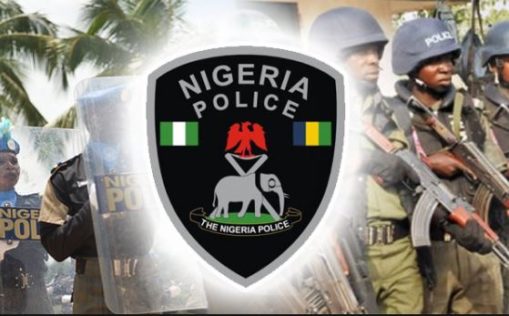 A man, who was engaged in a fight with  his neighbour in Isaba-Ekiti, allegedly chopped off  the left hand of a  pregnant woman, Aisha Adam, with a cutlass.
A News Agency of Nigeria (NAN) correspondent, who visited the pregnant woman and  mother of four on  her hospital bed on Monday, reports that the left hand of the victim was cut off from the wrist.
The victim's  husband, Mr Mohammed Admams,  told NAN that there was a quarrel between him and his neighbour, resulting in the chopping off of his wife's hand.
" My wife, the victim, reported to me that our neighbour had  fought with  her while I was away.
" I challenged  him  and  in the process,  both of us started fighting.
"My neighbour rushed inside his room,  brought out a cutlass  and I also brought out a cutlass in defence.
" When the man came out, my wife tried to  intervene and he slashed her with the cutlass.
" Her wrist immediately fell-off  her hand," the husband said.
READ: Police arrest 150 suspected thugs within 7days
Confirming the incident, a Police Officer, who only identified himself as DSP Peter, told NAN that a case of a man cutting off a woman's hand was reported at Ikole Police Division.
He said a suspect had  been arrested and the case transferred  to the State Criminal Investigation Department at the State Police Command Headquarters, Ado-Ekiti.
NAN reports that the victim is still receiving treatment at an hospital in Ikole-Ekiti.
NAN also reports that the hand that was cut-off  had  been deposited at the mortuary.

Load more