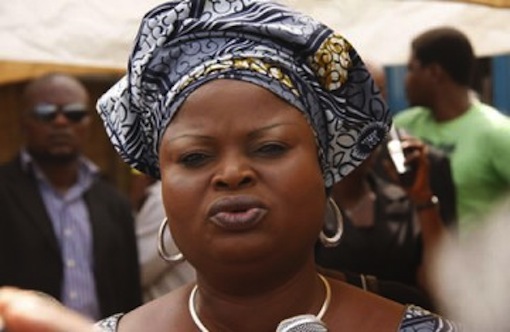 Office of the Senior Special Assistant to the President on Sustainable Development Goals Nigeria (OSSAP-SDGs) has announced that it is working with relevant stakeholders to include the ageing population in the SDGs plan.
Head of Sectors, OSSAP-SDGs, Mr Jenefaa Gillis-Harry told the New Agency of Nigeria (NAN) on Tuesday in Abuja, that no one would be left behind in the implementation of SDGs.
He added that the office was working with the Federal Ministry of Women Affairs and some NGOs in the ageing sector to achieve the feat.
"This time around, we are going to make sure we work with relevant agencies that have to do with people living with disabilities; they are also going to be included in the plan.
" No one is going to be left behind. That is why we are working with all stakeholders including NGOs, CSOs, academia and everybody is going to be included in the implementation plan.
"They are also going to be included in the activities that will be carried out in the implementation of the SDGs.''
According to him, the office is in the process of launching SDGs formally in the country.
He, however, said that a lot of activities already had been done in the implementation of the SDGs.
"As you are aware, the SDGs is contained of 17 goals , 169 targets and 231 indicators and we are working with all stakeholders, partners in the implementation of the SDGs.
"We are currently working with the Ministry of Budget and National Planning to domestic the SDGs the national and sub-national levels.
"We are also corroboration with National Bureau of Statistics (NBS) on data mapping exercise which has led to the baseline study.
"The current validation exercise with the NBS from the baseline of the SDGs is going to bring forth 120 indicators.''
READ: Benue SDGs office to train 2,691 youths on digital marketing skills
The official explained that in every journey, one must know where he is starting from, explaining that the baseline is to enable the country knows its status in data gathering and processing.
He said that stakeholders would have opportunity for concise monitoring and evidence-based results at the end of implementation of the SDGs.
NAN reports that SDGs comprising 17 goals, 169 targets and 230 indicators was launched and adopted by the 193 Heads of Governments including Nigeria in Sept. 2015.
The SDGs is a successor framework to the Millennium Development Goals (MDGs) to foster inclusive development while addressing the economic, environmental and social aspects of sustainable development.