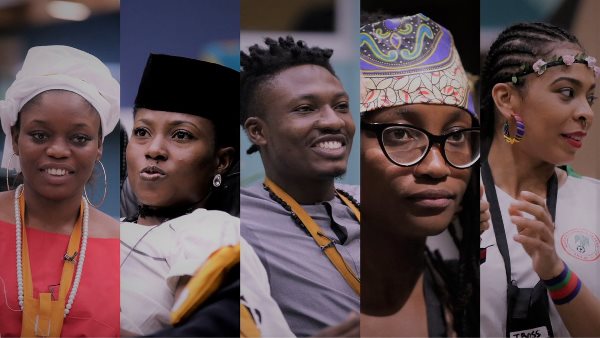 Big Brother Nigeria (#BBNaija) 2017 five top finalists have expressed gratitude to viewers for their votes in the ongoing TV reality show which has entered its final week.
The show which started on January 22, generated 11 million votes from viewers during the April 2 eviction show.
Bisola, Tboss, Debbie Rise, Marvis and Efe, the last man standing, took turns to bare their minds during their diary sessions on Monday evening with `Biggie', owner of the house.
Debbie Rise thank Nigerians including her fans for spending their money on recharge cards to vote for her continuous stay in the show.
She said that the previous week in the house was different from the others calling it exciting and positive.
She said it was her discipline and compassion that brought her this far, adding that she would give her best to ensure she took home the grand prize.
Debbie Rise, who is famous for her guitar, said her friend, Tboss was her main competition.
"Because she is an amazing, caring, beautiful and homely person and she has everything it takes to win," she said.
Similarly, Bisola also expressed gratitude to viewers and her teeming fans for believing in her.
She said the mood in the house was calm adding that everyone felt a strong sense of relief and accomplishment after making it to the finals.
She stressed that they (Five finalists) are winners irrespective of who emerges the winner on Sunday April 9.
Bisola recounted how she had auditioned for Big Brother countless times and smiled broadly when she was picked to participate in the ongoing series adding, "I don suffer for this life and I really don't want to go back to that."
Marvis on the other hand thanked her fans and appreciated Biggie for the experience and that she was going to miss everything.
She said Bisola though a friend, remained her toughest competition; she also said she was grateful for the opportunity to be in the show which according to her has fast-tracked her career in showbiz as an actress.
Tboss on her part said her experience in the show had made her "a fighter" and that she was realising what it takes to be a fighter.
She said Marvis was her biggest threat in the game.
Efe, the only man among the four ladies also expressed his appreciation to viewers and fans who have been voting to sustain his presence in the show.
He said he had a fighter's spirit and added that Bisola was his biggest threat.
He also commended her (Bisola) for being a competitive, honest and outspoken person just like he is.
Earlier, the housemates had hosted Nigerian popular song writer, singer and performer, David Adeleke, a.k.a Davido.
He came with 'sushi' and champagne in tow to pay the housemates a visit.
The usual tour of the house was done before everyone settled down in the dining area and popped open the bottle of champagne.
Davido discussed the merits of being true to oneself and pointed out that he made more money in few months than he had made over the years after deciding to go local and champion his cause.
He asked the housemates what they planned to do with the N25 million after winning.
Bisola said she would like to go to a film school.
While Debie-Rise and Efe said they would want to push their music career to the next level, Tboss revealed that if she won, she would like to have her own talk show.
Marvis who was a protocol officer at an oil and gas company before coming to the house said she would like to open a bar.
After listening to them, the self acclaimed 'Omo Baba OLowo' told them that no matter what their dreams were, it was imperative that they make careful choices and not get overwhelmed.
According to Davido, if overwhelmed they would wake up and not realise where the money went.
"You make all these plans and then when the money comes, its different; I spent one million dollars in three months."
At that point the buzzer sounded and everyone said their goodbyes.
The winner will take home the grand prize of N25 million and a Kia Sorrento SUV.

Load more