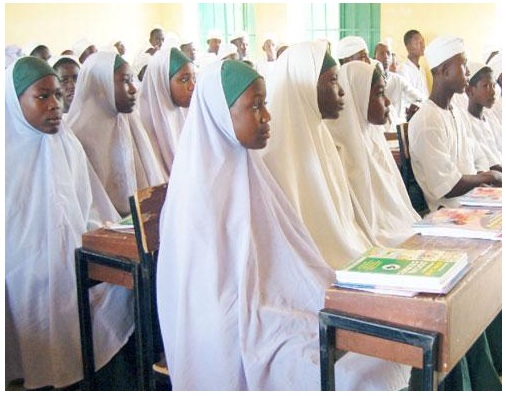 Malam Adamu Adamu, the Minister of Education, on Tuesday reiterated the Federal Government's commitment towards the provision of quality education at all levels in the country.
Adamu said this at a three-day Master Trainer Workshop for Teachers on Special Educational Needs and Disabilities (SENDs) and HIV/AIDS Awareness in Abuja.
He said that part of government's efforts to achieve this goal was through the entrenchment of the culture of inclusiveness and equality of opportunities for all to explore their full potential through education.
"In the first place we are emphasizing that every child has a right to education weather that child has an abnormality or is a normal person.
"This is a programme designed for people with disabilities to continue to have access to education.
"The training programme is for the trainers to train the trainees who are going to impact on pupils with disabilities and it is a Federal Government policy.
"Already every public school by facility should be accessible to all disabled persons.
"Schools must make provisions so that these kids can go into any part of the building and acquire skill knowledge and attitude.''
Adamu who was represented by Prof. Bappa Aliyu, Executive Secretary, National Commission for Colleges of Education, said that President Muhammadu Buhari was committed to the needs of people with disabilities.
According to him, the president had appointed a Senior Special Assistant on people living with disabilities to enhance their condition.
He noted that in the past, mainstream teachers had been accorded preferential treatment in terms of capacity building over teachers of the special needs areas.
READ: Foreign Affairs Minister Onyeama advocates coalition on SDGs
The minister said that this was detrimental as teachers of the special needs areas required more special skills and knowledge to teach more effectively.
"Teaching physically challenged people require that teachers be more patient, tactful and methodical in their approach to them.''
Also, Prof. Garba Azare, Director General, National Teachers' Institute Kaduna, said the training was in line with global best practices in handling pupils with special needs.
"There are so many special programmes being developed all over the world in terms of disadvantaged groups.
" Last week I was part of the Nigerian delegation at the UNESCO conference in Paris were we discussed the issue of this education for the refugees through mobile learning.
" We mentioned our issue in Nigeria that although we do not have refugees, we have the IDPs and we need to provide them with education.
" That has been a very welcome idea and we are happy that the international community has noticed the Nigerian position in terms of the education for the IDPs
"We also talked about the inclusive education which is emphasised by the Federal Government that everybody should be given opportunity to be educated irrespective of psychical and mental state.
"This is an international practice which we are adopting and we feel everybody should be given opportunity and nobody should be left behind.''
The News Agency of Nigeria (NAN) reports that the training was organised by the National Teachers' Institute in collaboration with Axiom Learning Solutions Limited funded under the Sustainable Development Goals Project.
It also reports that no fewer than 481 teachers would benefit from the training that is organised across the six geo-political zones in the country.