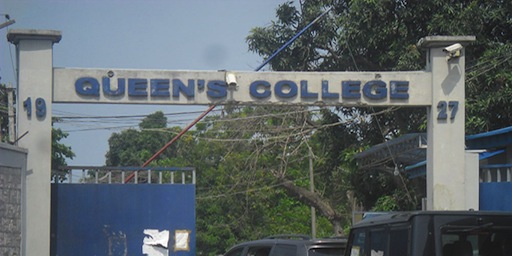 By Kazeem Ugbodaga
Findings have revealed that lapses from the Federal Ministry of Education caused the death of three students of Queens College, Yaba, Lagos, Southwest Nigeria.
Three students of the school died and several others hospitalized after diarrhea outbreak was recorded in the school recently.
Director of Basic and Secondary Education, Federal Ministry of Education, Jonathan Mbaka told newsmen in an interview on Tuesday in Lagos that the Monitoring team of the Education Quality Assurance inspected Queens College prior to the outbreak of diarrhea in the school and never disclosed the report.
"On the report, I must confess that there was a little lapse on the report filed by the Education Quality Assurance team sent prior to the outbreak. The report was submitted to the director of that ministry. But the director didn't pass the report to other department in the ministry for appropriate action. He kept it in his office.
"Unfortunately, it was this week that I was able to lay my hands on that report. It is a little lapse on our part. But it is procedural issue and when procedure has existed too long, to change it becomes an issue. No one expected such to happen because other reports had been kept like that and nothing happened," he said.
Mbaka also said when the issue of Queens College came to limelight, the then principal denied that such case ever happened, saying that "after we deployed another principal, it was revealed that the school was in crisis.
"The challenge we have had was that the fact wasn't coming to the Federal Government as expected. I can inform you that I have visited the school over three times. When I visited the school, I postponed the resumption for two weeks. We have been involved at every stage of the crisis."
He added that the Federal Government had not neglected any of the Unity School, saying that the problem was just the Nigerian factor, saying "this is because every year, the government budget money for these schools and it is disbursed to the principals.
"We have discovered that there is a failure along the system. This has opened our eyes to a lot of things. And we have agreed that after this issue, we will visit each of the Unity schools for assessment. With this, I believe that we will not have a repeat of such."
On overcrowding at Queens College hostels, Mbaka disclosed that "we have decided to reduce the population in the hostels. And that will be done through reduction in number of students admitted to JSS 1. It will be wrong at this time to send any of the students home. We believe that we will build more hostels but that cannot be built this year."