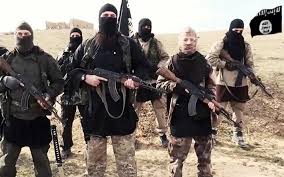 A Norwegian-born man on Tuesday received a nine-year prison sentence in Oslo for recruiting a member for the Islamic State militant group in Syria.
This was the first such case in the Scandinavian country.
Ubaydullah Hussain was also convicted of being a member of the group, raising funds and abetting trips to Syria, the Oslo District Court ruled.
Of the several counts he was charged with, Hussain, 31, only admitted to owning a stun gun that police seized.
A 20-year-old Norwegian convert to Islam, whom Hussain was charged with recruiting and helping to travel, was given a sentence of two years and 10 months, Norwegian broadcaster NRK reported.
Hussain's attorney John Christian Eiden told NRK an appeal was likely, the trial ended in December.
Hussain was formerly spokesperson for a local radical Islamist group, the Prophet's Ummah.
He has previously been acquitted on charges of inciting terrorism.
In 2014 he was sentenced to a three-month prison term for issuing threats.
The younger defendant was arrested in June 2015 at an airport in neighbouring Sweden after Hussain drove him there.
The younger man said he was heading to Syria to help civilians and denied any links to Islamic State.