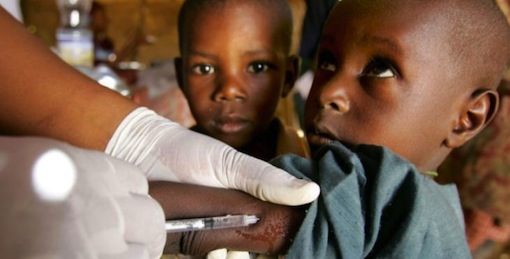 A medical expert, Mr Yusuf Ibrahim, has advised people to ensure good personal hygiene and sleep in well-ventilated rooms to curtail the spread of Cerebro-Spinal Meningitis (CSM).
Ibrahim gave the advice on Wednesday in Hadejia, Jigawa.
He said the call was imperative to curtail transmission of the disease in view of the outbreak recorded in some parts of the country.
Ibrahim explained that symptoms of the disease included headache, fever and loss of consciousness in patients with severe infection.
"Meningitis typically begins with headache; nausea and vomiting, stiff neck, chills and fever.
"As the disease progresses, the patient becomes less rational, decrease the level of consciousness, and lapses into coma,'' he said.
Ibrahim noted that children and adults were vulnerable to infections, adding that the disease could be prevented through proper care and good personal hygiene.
The medical practitioner advised mothers to bath their children at regular intervals and sleep in a well-ventilated rooms.
"Caregivers should give special attention to children to keep them healthy. It is also good to wash hands, fruits and vegetables before eating,'' he said.
Ibrahim also advised people against extreme exposure to the sun to protect themselves against skin diseases.
The medical practitioner called on governments and development organisations to increase surveillance and sensitisation activities at grassroots to curtail the disease.

Load more