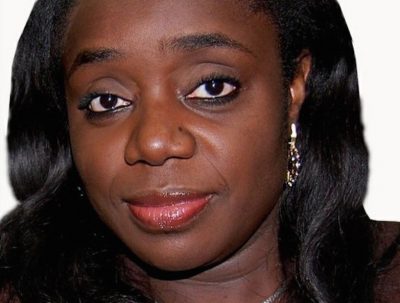 The International Monetary Fund (IMF) warned Nigeria its economy needs urgent reform in a report published on Wednesday that highlighted the risks to growth for the recession-hit country and the dangers of a volatile foreign exchange market.
The document, a report from IMF staff which Reuters saw an earlier version of last month, outlines a raft of failings in Nigeria's handling of Africa's largest economy and could affect talks over at least $1.4 billion in international loans.
It strikes a more critical tone than the Fund's board adopted in a statement last week, though that also said Nigeria should lift its remaining foreign exchange restrictions and scrap its system of multiple exchange rates.
Nigeria fell into recession in 2016, its first in 25 years, largely due to the impact of low oil prices and militant attacks on energy facilities in the Niger Delta oil hub. Crude sales account for more than 90 percent of foreign exchange earnings and two-thirds of government revenue.
The country, whose economy contracted 1.5 percent last year, has also been plagued by a conflict with Boko Haram militants since 2009, creating a humanitarian crisis in the northeast which authorities are struggling to handle.
The Washington-based fund's analysis came on the same day that Nigeria's President Muhammadu Buhari held a launch ceremony for a flagship economic recovery plan.
But the IMF said the plan, criticised by economists for including few concrete measures, is not enough to drag Africa's biggest economy out of recession.
If Nigeria's economy is to recover, "much more needs to be done", the IMF said in the staff report.
It also urged the major oil producer to introduce immediate changes to its exchange rate policy – characterised by central bank curbs, multiple exchange rates and an artificially high naira valuation – or risk "a disorderly exchange rate depreciation".
That naira overvaluation is "somewhere to the tune of 10 to 20 percent," Gene Leon, IMF mission chief for Nigeria, said in a separate telephone media briefing.
Additionally, Nigeria's 2017 projections for non-oil revenues are more optimistic than the IMF's, and authorities need to increase tax levels to diversify its income, said Leon.
The presidency, budget and planning ministry, finance ministry and central bank did not immediately respond to requests for comment.
The Africa constituency executive director at the Fund said the Nigerian authorities were concerned about the IMF staff report's view. That director represents and speaks on behalf of member countries.
Nigerian authorities had said further measures were under way which included the implementation of a more flexible foreign exchange market and "maintaining tight monetary policy to underpin price stability", according to the IMF report.
Nigeria has not asked the Fund for fiscal support but its recommendations may influence institutional lenders ahead of the annual spring meetings with the World Bank.
The World Bank has been in talks with Nigeria for more than a year over an application for a loan of at least $1 billion and the African Development Bank has $400 million on offer. But talks have stalled over economic reforms.

Load more