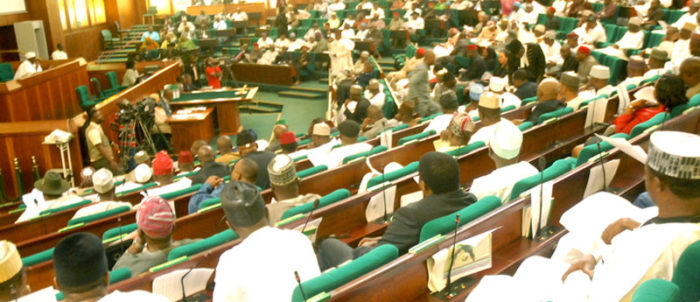 The House of Representatives said it would strive to evolve favorable bilateral relationship with the Spanish Government to support Federal Government's diversification objective.
Chairman of the house's Ad hoc Committee on Nigeria-Spain Relations, Rep. Diri Douye (Bayelsa-PDP) stated this on Thursday in Abuja when the committee visited the Spanish Embassy.
He listed areas of key interest in the bilateral ties to include oil and gas, agriculture, culture and tourism, and solid minerals.
READ: FG Raises Hope On Payment Of Pension Arrears
Douye said that he was optimistic that strengthening the existing cordial diplomatic relations between both countries would enhance well being of citizens through the instrument of parliament.
In his response, the Spanish Ambassador to Nigeria, Mr Alfonso De Erico, expressed his government's
readiness in promoting stronger relations with Nigeria.
According to him, Nigeria is a very generous society and we are very proud to be part of this generosity that we would want the rest of the world to explore its tourism potential.
"We congratulate Nigeria for winning the fight against Boko Haram; we are aware of the economic challenges in the country presently and we know that Nigeria can improve and move forward.
"We also congratulate Nigeria on the peaceful transmission of power. We promise to promote stronger relations between Nigeria and Spain," the envoy said.