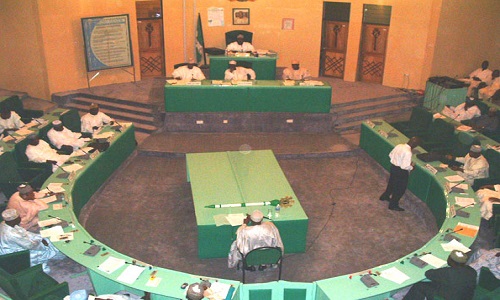 The Kano State Government has drawn up a five-year strategic development plan to control the spread of HIV/AIDS and improve the lives of people living with the virus within the state.
Dr Bashir Usman, Director General, Kano State Agency for the Control of AIDS, said this on Thursday in Kano when he received a delegation from Friends for Global Health Initiative (FGHIN), a Non Governmental Organisation.
"A comprehensive HIV Development Strategic Plan for five years (2017-2022) was drafted, and the agency is determined to make it possible and implementable within the life span," he said.
According to Usman, the agency is ready to accommodate  all programmes aimed at controlling HIV/AIDS in the state.
READ: State passes 2017 appropriation bill
The Director General also said that a new Memorandum of Understanding (MoU) was being worked out  between FGHIN and the Agency to reform and upgrade health care delivery in the state.
Highlighting his achievements at the agency, Usman said that 2,000 health care personnel were trained on HIV Counseling and Testing as well as on Prevention of Mother to Child Transmission.
The DG said that the agency had 494 centres across the state under its control.
In his remarks, Dr Usman Gebi of the FGHIN lauded the commitment of the Director General to the control of HIV/AIDS in the state.
Gebi said that they were at the agency to appreciate the state government's efforts in effective sustenance of public healthcare delivery.