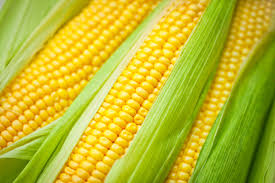 The Maradun Local Government, Zamfara, is to partner with Dangote Flour Mills to empower 300 youths in maize production, the council chairman, Dr Yahaya Shehu said on Thursday.
Shehu, who addressed journalists in Gusau shortly after defending the council's 2017 budget proposal at the state House of Assembly, said the partnership was the council's initiative to promote agriculture.
According to him, the scheme will complement the efforts of the State and Federal Governments' policies to revive the agricultural sector.
Shehu explained that investing in agriculture was the only way to generate employment opportunities for the teeming youths in the country.
READ: Govt. to assist farmers with 20,000 tonnes of fertiliser
"We have got 500 hectares of farmland from Sokoto Rima River Basin Development Authority (SRRBDA) for the programme and more than 300 youths from the area are to participate in maize production.
"The farmers will be given free interest loans as well as seeds and fertiliser by the company after which the farmers will pay back the loans with their farm products at harvest.
"We estimate to produce between 50 and 80 bags of maize per hectare and if you multiply 80 bags by 500, it will give a large quantity of maize," he said
Shehu said that the council had also made arrangements to partner with some private organisations and individuals in the mining sector.
"We want to develop the mineral resources God has given us in our area to improve our revenue base," he added.

Load more