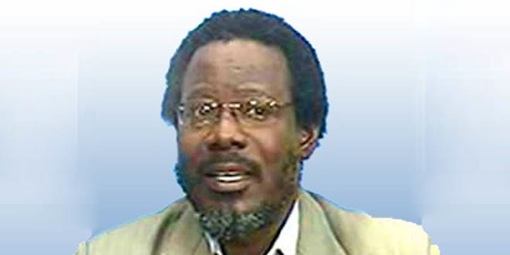 By Kazeem Ugbodaga
The Centre for Anti-Corruption and Open Leadership, CACOL has told the Economic and Financial Crimes Commission, EFCC to bring former Attorney-General of the Federation, AGF, Mr. Mohammed Adoke (SAN), to court by any means possible, explaining that the case is becoming too stale and must not be allowed to die.0
Adoke whose trial had been in court since Dec 21, 2016, had not appeared in court till date, he has continually responded via letters, press releases and other means to the EFCC from his base in Netherlands.
Justice John Tsoho of the Federal High Court, Abuja in his ruling on Tuesday had refused to grant EFCC's request for a warrant to facilitate the arrest of the former AGF stating that the Commission did not need one to produce the accused in court.
Mr. Debo Adeniran, the Executive Chairman of CACOL while responding to the ruling on EFCC's request for an arrest warrant for Adoke, said "the ruling is too vague and feared that it has some undertones."
He urged the agency to do whatever is right within its constitutional powers to bring the former Attorney General back to the country for him to face charges in the law court and be duly prosecuted alongside others who were involved in the Malabu Oil Scam.
He said, "Adoke cannot be greater than Nigeria which means that he is not above the law. He should be brought to face his trial in the law court. It is insolent of him and his lawyers that they had never appeared in court since the beginning of his trial; his actions underrate and undermine the powers and acts of the anti-graft agency which is established by the constitution to arrest and prosecute corruption criminals.
"The EFCC should go ahead and relate with the Interpol for Adoke's arrest and if that proves abortive, then they can now insist for an arrest warrant from the court."
Mr. Adeniran also said that the anti-graft-agency needed to be proactive in their intelligence gathering, investigations and diligent prosecutions.
"The reason for these unnecessary gimmicks by Adoke is to allow the case 'die a natural death' like the traditional practice all high profile corruption suspects are wont to do. The EFCC needs to be painstaking in its operations; work intelligently and should always be a step ahead of suspected corruption criminals particularly when they are high profile ones. Nigerians deserve justice and are looking up to both the EFCC and the Judiciary to bring them exactly that.
"The Centre had been following the matter closely from inception till date. No one should be spared in this case, Adoke has mentioned some 'powerful' names, we insist that those mentioned should be thoroughly investigated and prosecuted, and if found guilty they should be punished according to the law," he said. 

Load more