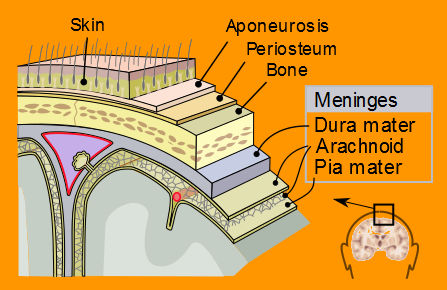 The Women Advocates for Vaccine Access (WAVA) on Wednesday commended the quick response and synergy among the various government agencies in dealing with the outbreak of Cerebrospinal Meningitis (CSM) in the country.
Dr Chizoba Wonodi, National Convener, WAVA, said this in an interview with the News Agency of Nigeria (NAN) in Abuja on Wednesday.
She said there are coalition of over 40 civil society organisations (CSOs), working to ensure equitable access to vaccines for all Nigerians.
Wonodi also said WAVA was gratified at the motion by the Senate that called for free Meningitis C vaccination and support to the Federal Ministry of Health (FMoH) through appropriation of a supplementary budget.
"WAVA members have expressed their delight with the manner in which the FMoH, the World Health Organisation (WHO) and other partners responded to the epidemic by ensuring adequate coordination, awareness creation and social mobilisation.
"We are also happy with case management, infection prevention and control, active surveillance, and reactive vaccination in the affected states,'' the WAVA National Convener said.
Wonodi condoled with families that have lost loved ones since the outbreak of the disease in parts of the country.
READ: Senate pushes for FG/WHO collaboration on Meningitis vaccine procurement
"My heart bleeds for all Nigerians who have lost loved ones or have been hospitalized following the meningitis outbreak in the country.
"We at WAVA are, however, consoled by the fact that all arms of government are working together to deal with the outbreak decisively.
"The resolution by the senate to support free Meningitis C vaccination and supplementary appropriations to procure the vaccines is highly commendable.
"We laud the efforts of the FMoH, the National Centre for Disease Control, the National Primary Health Care Development Agency , the state governments, the World Health Organization and other partners who are dealing with this outbreak,'' she said.
The National Convener advised Nigerians to cooperate with the agencies of government to speedily contain the outbreak and avail themselves of the Meningitis C vaccine.
She also said that the Meningitis C vaccine, like other vaccines, saves lives, prevents illness and saves the cost of treatment.
NAN reports that, WAVA was inaugurated in March 2015 in commemoration of the international women's month.
It is a coalition of reputable women groups working together to advocate for better access to vaccines and raise a voice for sustainable immunization financing in Nigeria.

Load more