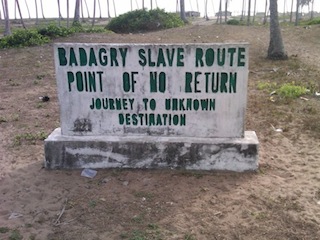 A Badagry cultural group on Thursday called on government to make plans for a coconut plantation to replace thousands of crops that would be lost to the proposed seaport project in the area.
Doheto Mesi, President, Gunuvi Heritage Association, told the News Agency of Nigeria (NAN) in Badagry that over 80 per cent of coconut on the coastline would be destroyed by the project.
According to the group, over 30,000 families that derive their livelihoods from coconut would also be affected by the proposed seaport project.
"Coconut is a wonder cash crop which is a symbol of our cultural heritage as indicated on the Lagos State logo and also one of the traditional produce of people in Badagry.
"The proposed seaport, which will be situated at Gberefu Island in Badagry, will cover 80 per cent of the coconut plantation.
"Over 30,000 families, who depend on coconut production, are at risk due to expected decline in production in Lagos State.
"So, drastic and urgent actions must be taken to save coconut from going into extinction," he said.
Mesi urged the Lagos State Government to revive the coconut industry in Badagry, adding that its neglect by successive administrations had affected economic fortunes of the area.
READ: Tiwa Savage chic in Lisa Folawiyo
"For several years, the coconut industry along Topo area of Badagry has been neglected and abandoned by successive administrations, so it has affected production.
"The government needs to revive the industry as this would boost coconut production in the state and it would also create employment," he said.
Mesi also said that the group would organise a Coconut Heritage Festival in Badagry on April 17.
He said that the theme of the festival is: "Coconut as Cash Crop: Potentials for Galvanizing Development in Lagos State Coastal Communities".
According to him, 2000 coconut seedlings will be planted around heritage sites in the ancient town during the event.
"The festival is to generate awareness for the government and the people of Lagos State on the array of invaluable economic, health and environmental benefits that coconut offers," he said.

Load more