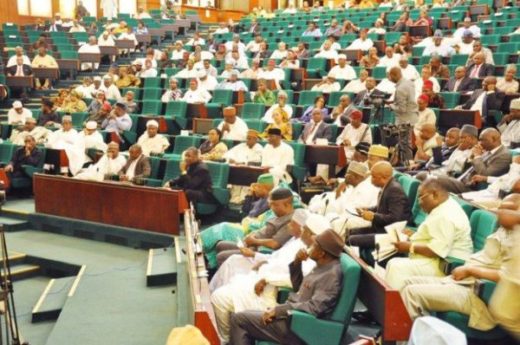 The House of Representatives on Wednesday rejected a bill seeking to empower the National Assembly to be able to remove governors and deputy governors from office "in appropriate circumstances."
The bill is seeking to delete the proviso of section 11 (4) of the constitution which already specified that the national assembly could take over state house of assemblies in times of crisis.
The sponsors of the bill are Edward Pwajok from Plateau and Ali Isa from Gombe respectively.
But after the motion was moved for the bill to be read the second time by Pwajok, lawmakers kicked against it saying it would make the federal legislature too powerful and create tension in the country.
Ayo Omidiran (APC, Osun) said it was a waste of time debating the bill, saying "we don't need to waste our time on it. This bill wants to make National Assembly members to be omnipotent.
"Anybody that has problems with his governor should go home and settle it."
Contributing to the debate, Nkeruika Onyejocha, (PDP, Abia) said the National Assembly had no business removing state governors or their or their duties.
She said the provisions of section 11 (4) of the constitution which gives the National Assembly powers to take over State Houses of Assemblies in times of crisis has not worked well enough.
"I say it without mincing words that we don't have business with the states.
"We had the issue of Kogi, we were handling their matter and they went ahead to be doing their own."
Also speaking, Femi Gbajabiamila, Majority Leader, said the bill was "ineffective" and lacked "moral and legal sense."
"This bill must fall on its own sword. Why is this bill before the house? To allow us impeach a governor?
Also contributing to the debate, Jagaba Jagaba, lawmaker from Kaduna state, said: "This bill is going to create serious issues and a lot of members will have issues."
At this point Pwajock was forced to withdraw the bill.

Load more