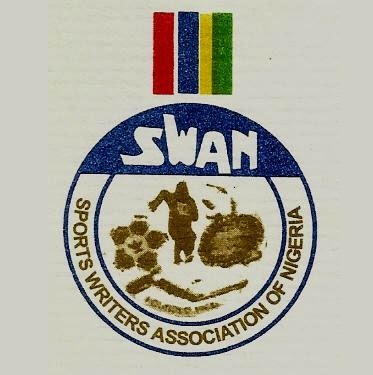 The Lagos State Sports Writers Association of Nigeria (SWAN) on Friday condemned the attack on one of its members Kelvin Ekerete and called on the relevant agencies to forestall recurrence or risk a blackout.
The News Agency of Nigeria (NAN) reports that SWAN, which made the resolution at its congress held at the National Stadium, Lagos, strongly condemn the unwarranted attack by some miscreants alleged to be Remo Stars home fans.
NAN reports that Ekerete was attacked by the home fans who not only molested hm but snatched his mobile phone.
Ekerete was harassed for daring to record the proceedings of the fans against the centre referee, who was alleged to have made a wrong penalty call in favour of the visiting team.
The Lagos SWAN condemning the attack called on the Remo Stars management to take responsibility for the actions of its fans.
The congress also called on the League Management Company to urgently address the matter and call Remo Stars to order.
Speaking, the Chairman of Lagos SWAN, Fred Edoreh, said that the body of sports writers would not sit idle to watch while some miscreants were endangering the lives of its members.
READ: SWAN formally decorates ex-Gov. Daniel as National Patron
"It calls for concern that our members are being attacked. We cannot be working under a hostile environment. The atmosphere must be peaceful for us to operate.
"In the light of this, the congress hereby after the deliberations from its members unanimously condemns the attack on Ekerete and also calls for adequate compensation.
"We state categorically that any further attack will lead to outright blacklist of the club,'' he said.
NAN reports that other issues also deliberated on by the congress includes the SWAN landed property and the members' registration.

Load more