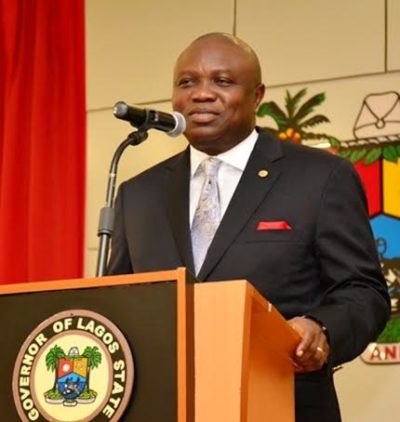 By Kazeem Ugbodaga
The dreaded Cerebrospinal Meningitis, CRM, disease has hit Lagos State, killing two people as national death toll rises to 438, according to statistics released by the Nigeria Centre for Disease Control, NCDC on Friday.
The statistics released by NCDC revealed that as at 5 April, 2017, three cases of Meningitis were recorded in Lagos out of which two people died.
According to the report, a total of 3,959 cases with 438 deaths have been reported, with 181 laboratory confirmed cases so far.
The NCDC said the apparent increase in number of cases was as a result of intensified case-finding going on in the affected States.
Meningitis outbreaks are currently reported in 19 States with five States mostly affected, Zamfara, Katsina, Kebbi and Sokoto in the North-West zone and Niger in the North-Central zone of Nigeria.
The most common serotype is Neisseria meningitidis serotype C (Nm C). Meningitis EOC has deployed personnel to support response activities in the five most affected States.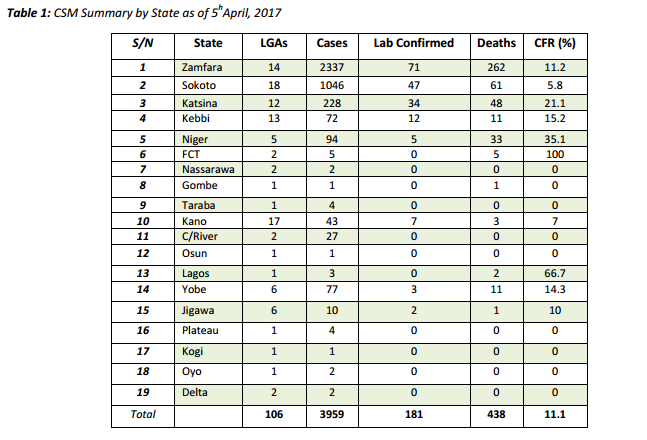 The NCDC reports had it that the 3,959 reported cases with 438 deaths were reported in reported from 106 LGAs in the country, with Zamfara, Katsina, Kebbi and Sokoto States in the North-West zone, and Niger State in the North-Central zone accounting for about 95% of the cases reported.
"A total of 181 positive cases confirmed by Pastorex and Culture; Neisseria meningitides serotype C being the most common serotype accounting for 83% of laboratory confirmed cases. The most affected age group is 5-14 years and accounts for 52% of cases," it stated.

Load more